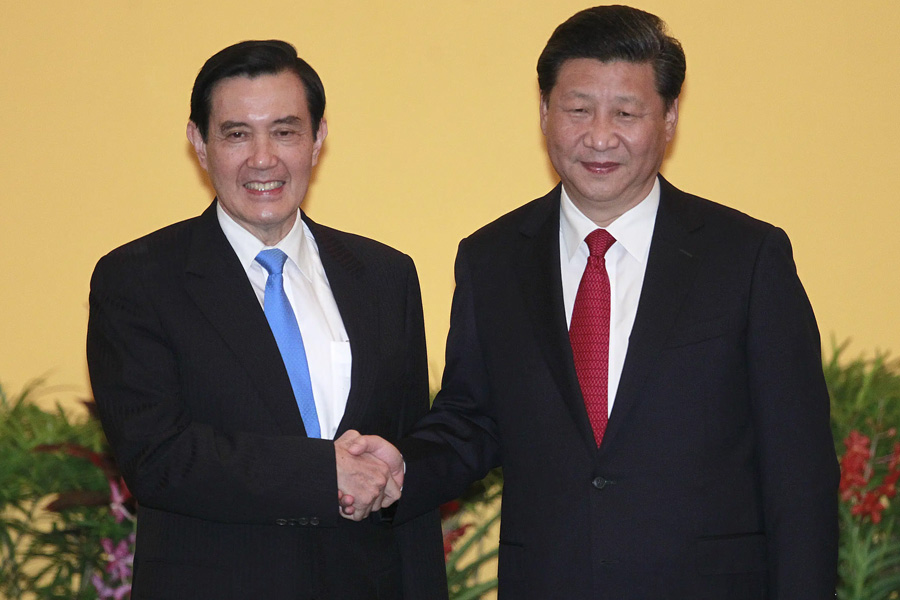 During the recently-concluded National People's Congress (CPC), China's President Xi Jinping asserted that the 'pro-independence forces on Taiwan need to be opposed'.
Authors
Gunjan Singh, Assistant Professor, Jindal Global Law School, O.P. Jindal Global University, Sonipat, Haryana, India.
Summary
China-Taiwan ties have been in a nosedive since Tsai Ing-wen became the President of Taiwan. The hard stance adopted by China's President Xi Jinping has further worsened this relationship.
With this backdrop it is a surprise that the former President of Taiwan, Ma Ying-jeou, has set on a 12-dat visit to China starting on March 27.
This will be the first visit to China by a Taiwanese leader in the last seven decades. Ma belongs to the Kuomintang (KMT), which is pro-reunification political party, while Tsai belongs to the Democratic Progressive Party (DPP) which leans towards independence. Thus, no surprise that under Ma the relations between the two sides had improved quite a lot.
China and Taiwan had even signed the Economic Cooperation Framework Agreement (ECFA) in 2010, and Xi and Ma had met in Singapore in 2015.
The trip is expected to be about student exchanges and Ma visiting the graves of his ancestors. He has no plans to visit Beijing; however, he may meet Xi. Ma is scheduled to visit Shanghai, Nanjing, Changsha, Chongqing, and Wuhan.
Given the backdrop of the worsening relations and the ever-intensifying hard stance taken by Beijing towards Taiwan, the announcement of the visit raises a lot of questions. What is curious is that Tsai is expected to stop over in the United States during her visit to Central America. She is expected to visit New York in March and Los Angeles in April during her flight back to Taiwan.
She is expected to meet the US House Speaker as well. As expected, this announcement has not gone down well with China.
Ma's visit to China also comes close to the upcoming presidential elections in Taiwan. The elections will be held early 2024.
The relations between China and Taiwan have become worse under Tsai's tenure. It is quite expected that the KMT will be using Ma's visit to project the hope and image of warmer relations between the two sides.
Published in: Deccan Herald
To read the full article, please click here.