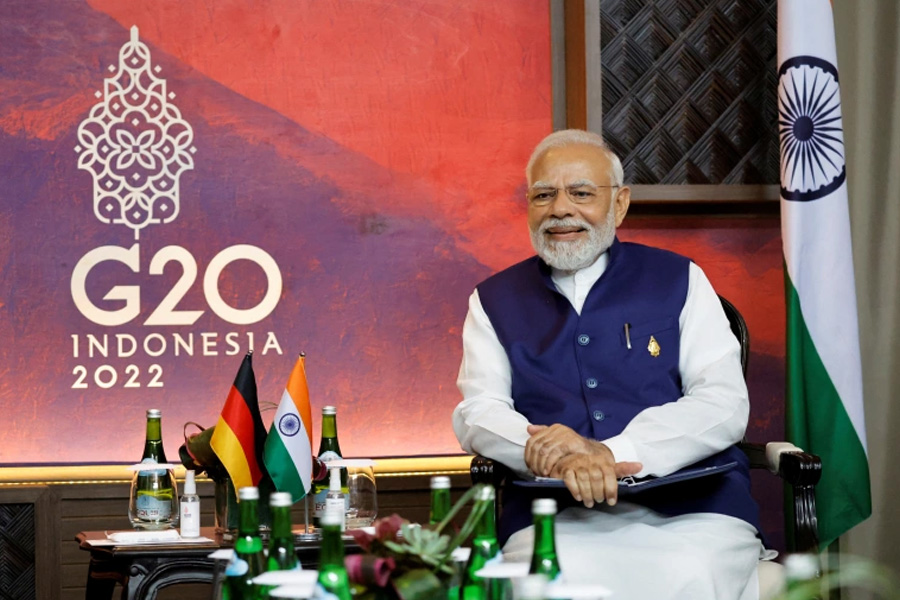 Several cities will get an opportunity to highlight their economic potential as well as heritage and culture.
Author
Tridivesh Singh Maini, Assistant Professor, Jindal School of International Affairs, O.P. Jindal Global University, Sonipat, Haryana, India.
Summary
India will be holding the G20 Presidency from Dec. 1, 2022 till Nov. 30, 2023. The theme of India's G20 Presidency is "Vasudhaiva Kutumbakam" which means "One Earth, One Family, One Future."
This is a crucial time for India to lead the G20, given the current economic and geopolitical situation. The G20 Bali Leaders declaration while commenting on the global situation stated: "We met in Bali on 15-16 November 2022, at a time of unparalleled multidimensional crises. We have experienced the devastation brought by the Covid-19 pandemic, and other challenges including climate change, which has caused economic downturn…This year, we have also witnessed the war in Ukraine further adversely impact the global economy."
First, India would like to reduce the frictions between the West and Russia, which have widened even more after the Russia-Ukraine war. Western countries were not happy with Indonesia's decision to invite Russian President Vladimir Putin to attend the G20 Bali Summit (finally Russian Foreign Minister, Sergey Lavrov attended instead of Putin). India so far — like many other countries — has not toed the Western line vis-à-vis Russia. New Delhi's decision to purchase oil from Russia at discounted price has been a major bone of contention with the US, though publicly Washington has reiterated the point that it has no problem with India or any other country purchasing Russian oil at discounted prices.
Published in: The Geopolitics
To read the full article, please click here.