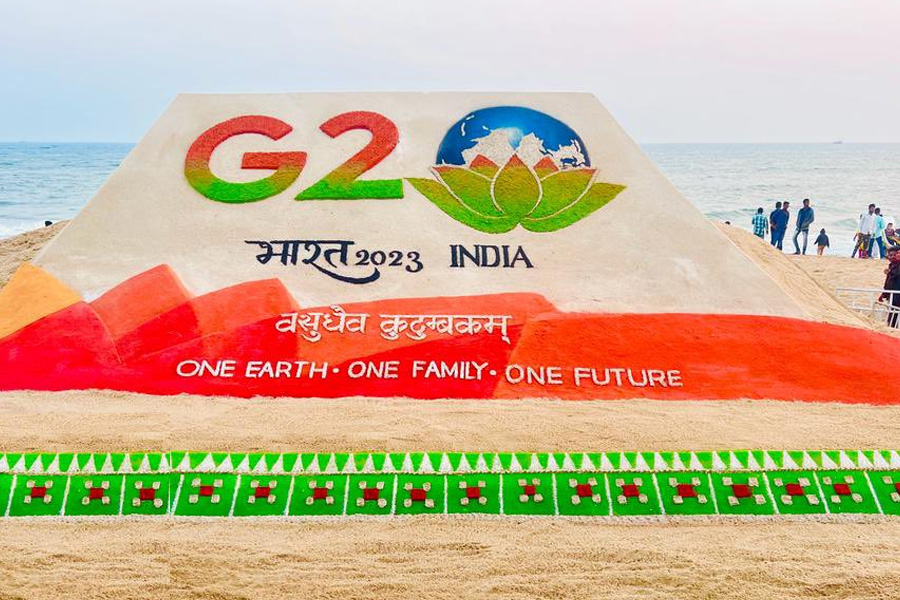 As the president of the G20, what becomes worrisome for India amidst the unfurling health, and socio-economic crisis in China is the fact that India's neighbourhood itself is in flux.
Author
Sriparna Pathak, Associate Professor, Jindal School of International Affairs, O.P. Jindal Global University, Sonipat, Haryana, India.
Summary
Avoiding large scale conflicts has been a common theme in international politics since the Second World War. Laws, treaties, and organisations were created to avoid the horrors witnessed in the Second World War. However, with time, the nature of conflicts also evolved. To navigate newer forms of conflicts, newer approaches to cooperation were established, of which the group of 20 or the G20 is one.
Founded in 1999 after the Asian Financial crisis to discuss global economic and financial issues, the G20 was upgraded to the levels of heads of state in 2007, during the global financial crisis. In 2009 it was designated as the premier forum for international economic cooperation. India assumed the presidency of the group in December 2022 amidst various sorts of turmoil ranging from the Russia-Ukraine crisis, an impending food crisis, slowing global economic growth and the COVID 19 pandemic.
While the ongoing Russia-Ukraine war is largely a security issue, fallouts have seeped into the economic realm in myriad ways, including food and energy crisis. Securing long term economic growth, ensuring the guarantee of food, fertiliser and energy security- particularly for the poorest of the poor becomes important. The Black Sea grain initiative is important in this context.
The initiative endeavours to tackle escalating food prices caused by supply chain disruptions due to the ongoing Russia-Ukraine war, and was a deal brokered by the United Nations and Turkey in July last year. Reflecting upon the initiative, Antonio Guterres in November last year had tweeted about how the initiative demonstrates the pertinence of discreet diplomacy in finding multilateral solutions.
Published in: Hindustan Times
To read the full article, please click here.