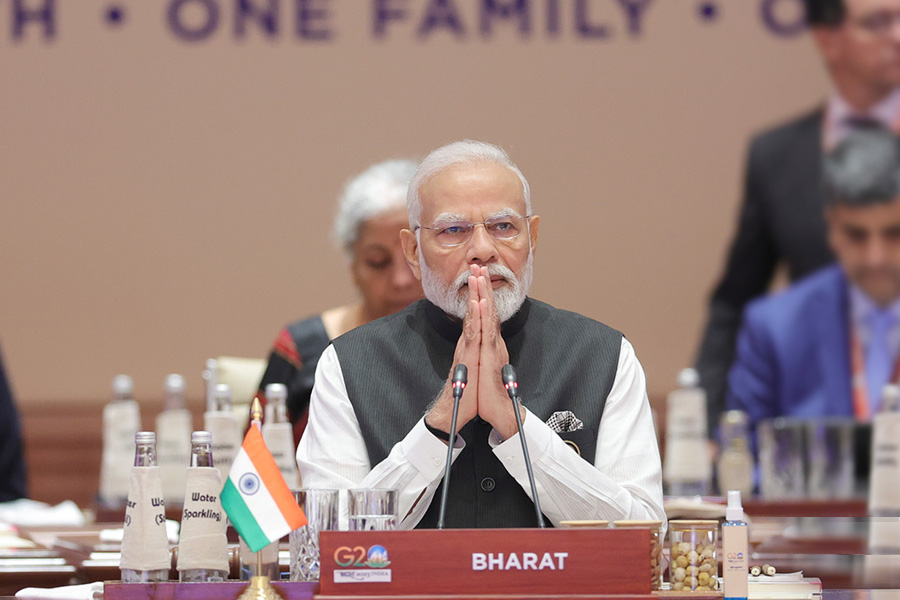 India's success in securing a consensus on adoption of the G20 Leaders' Summit Declaration is a testament to India's rising geopolitical clout and signals that the country's transition from a balancing world power to a leading power may have just begun.
Author
Mohan Kumar, Professor and Dean of the Office of International Affairs & Global Initiatives, O.P. Jindal Global University, Sonipat, Haryana, India.
Summary
Those who have been involved in tough multilateral negotiations are used to the clock being stopped to allow the negotiators more time to arrive at a consensus. But seldom do you see multilateral negotiations concluding satisfactorily a day earlier, leaving the leaders enough time to do shopping and sight-seeing. Such is the magic that India pulled off on Saturday when the G20 leaders agreed to a final joint declaration based on consensus.
Full credit to Team India led by Prime Minister Narendra Modi. The success that India achieved against all odds is also a testament to India's rising geopolitical clout. For the G20, it was a matter of credibility. Failure to arrive at a leaders' declaration in New Delhi would have damaged the institution, perhaps irreversibly.
Published in: The Hindustan Times
To read the full article, please click here.