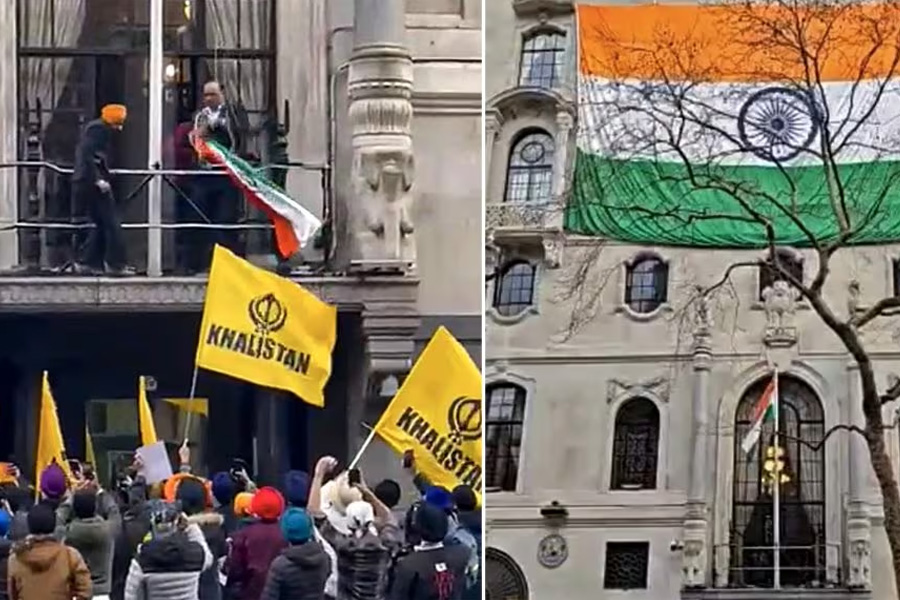 It is up to India to make claims with the United Kingdom, United States, and Canada for existing and future incidents of vandalism at Indian missions.
Authors
Prabhash Ranjan, Professor and Vice Dean, Jindal Global Law School, O.P. Jindal Global University, Sonipat, Haryana, India.
Shantanu Singh, LLM Candidate, The Graduate Institute, Geneva (IHEID), Switzerland.
Summary
The failure to provide protection to Indian missions does not automatically mean that New Delhi ought to be compensated for the damages to the property or for the injuries to its employees. It is, however, open to India to make claims with respective countries for existing and future incidents
Vandalism at Indian missions in the United Kingdom (UK), United States (US), and Canada by elements backing the separatist Khalistan movement, including the outrageous act of pulling down India's national flag, have rightly caused New Delhi to lodge official protests.
Due to these actions, the property of Indian missions has been damaged and some employees injured. While the British and American authorities have denounced these events and New Delhi summoned the UK and Canadian envoys to lodge protests, that's not enough.
Published in: Hindustan Times
To read the full article, please click here.