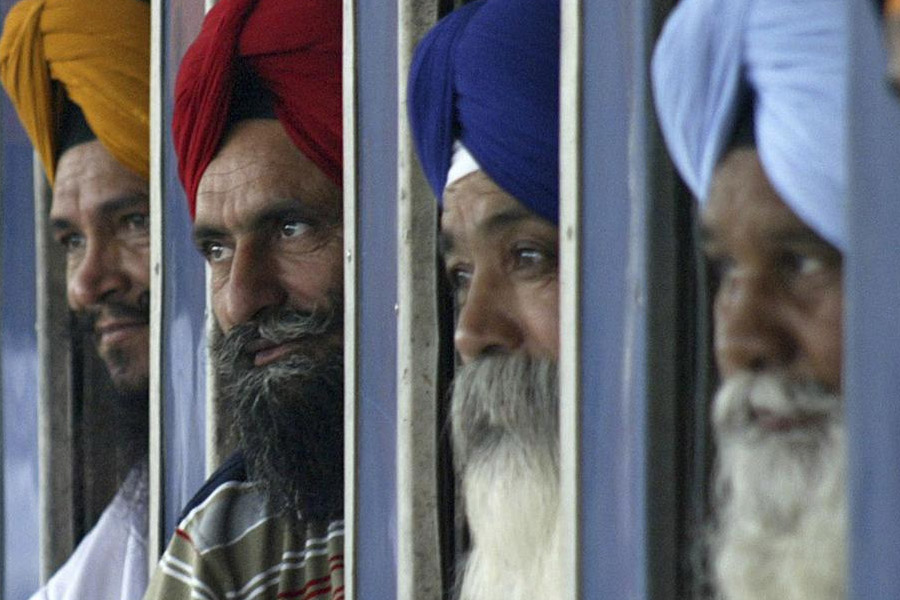 In the 75th year of Independence, both countries must honour their 2012 agreement and allow at least the elderly to meet relatives across the divide.
Author
Tridivesh Singh Maini, Assistant Professor, Jindal School of International Affairs, O.P. Jindal Global University, Sonipat, Haryana, India.
Summary
The past few months have seen several instances of tearful reunions with members of divided families from either side of Punjab in Pakistan and India meeting after years of enforced separation.
These reunions have involved families not only across Punjab, but also Kashmir, Rajasthan-Sindh, as well as Uttar Pradesh, Bihar, Madhya Pradesh and other Indian states. It is often social media users who highlight such meetings, pushing big media houses to take note.
A YouTube initiative launched in 2013 called Punjabi Lehar has done a stellar job in collecting the stories of Partition survivors. Co-founded by two Pakistanis, Nasir Dhillon of Faisalabad and Bhupinder Singh of Nankana Sahib, the channel has helped re-unite members of hundreds of families and old friends separated by Partition.
The visa-free Kartarpur Corridor in Punjab that re-opened in November 2021 after being closed for over a year-and-a-half has helped catalyse several recent meetings.
On January 10, this avenue enabled the reunion of two brothers separated for 74 years. The story of Sikka Khan in Bathinda district in India's Punjab and his older brother Mohammad Siddique in Dhillon's home town Faisalabad, has received a lot of media attention since their meeting. Videos of the reunion went viral on social media, evoking emotional responses across the world.
Published in: Scroll.in
To read the full article, please click here.