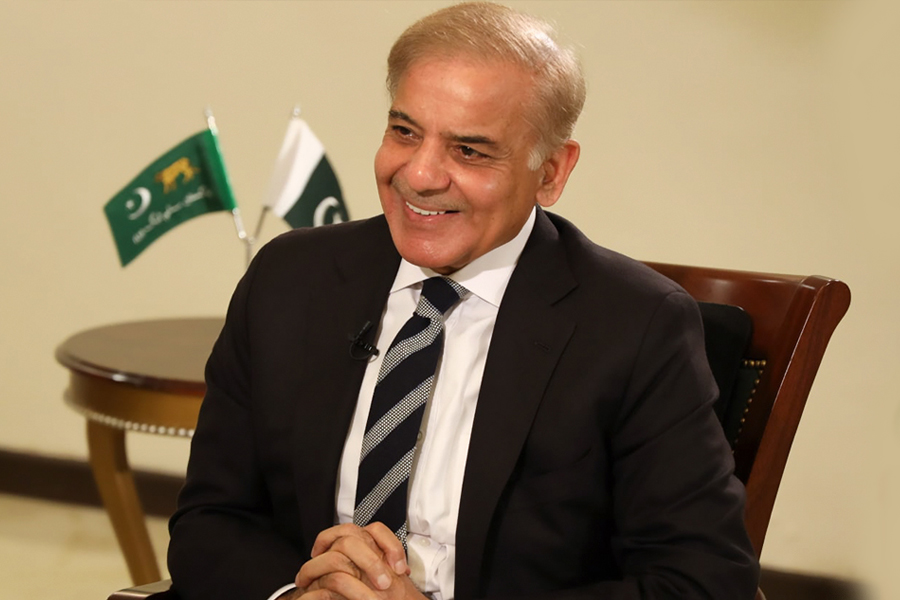 Ties with Beijing and Riyadh will be given utmost priority as Shehbaz Sharif's foreign policy is likely to be driven by Pakistan's economic interests.
Author
Tridivesh Singh Maini, Assistant Professor, Jindal School of International Affairs, O.P. Jindal Global University, Sonipat, Haryana, India.
Summary
Mian Muhammad Shehbaz Sharif who was sworn as Pakistan's Prime Minister on April 11, 2022 clearly has his task cut out in terms of resolving the country's economic challenges as well as mending Pakistan's relations with the US and EU — which have exhibited a downward slide in recent weeks.
In a meeting on April 14, 2022 with senior officials, Sharif asked his team to devise a strategy to put the country's economy back on the rails with a specific focus on controlling inflation.
According to an Asian Development Bank (ADB) report, Pakistan's economy is likely to grow at 4% in 2022 (as compared to 5.6% in the previous year), while the World Bank has forecasted a slightly higher growth rate (4.3%) for the year 2022.
The key priorities for Sharif are keeping inflation in check and preventing a further deterioration of the debt situation.
Rising oil prices as a result of the Russia-Ukraine crisis have proved to be a major setback for the country's economy (petrol products accounted for over 20% of the country's total import bill in 2020-2021).
Last month, days before the ouster of Imran Khan's Pakistan Tehreek-E-Insaaf government (PTI) global rating agency, Moody's had projected that Pakistan's current account deficit, for the period July 2021 to February 2022 would be $12 billion in contrast to $1 billion for the same period in the previous year.
Published in: The Geopolitics
To read the full article, please click here.