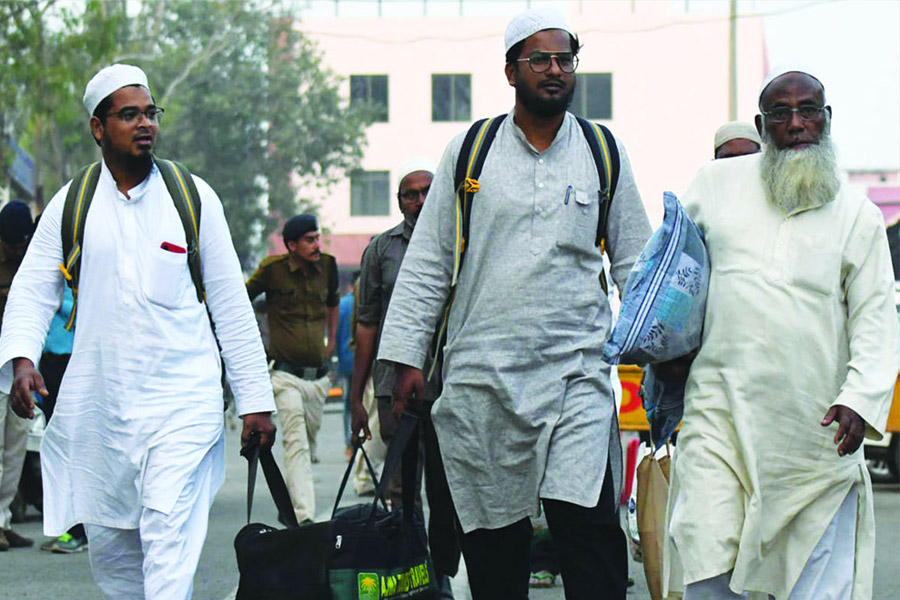 How judges of the courts in Maharashtra busted a narrative about a "terror" group carrying out a so called "corona jihad."
Authors
Nizamuddin Ahmad Siddiqui is Senior Research Fellow and PhD Candidate in International Law at Jindal Global Law School, O.P. Jindal global University, Sonipat, Haryana, India.
Mohammad Umar, Assistant Professor of Law, Bennett, University, Greater Noida, India
Summary
The COVID-19 pandemic in India seems to be a story out of a fantasy book. A bunch of foreigners from faraway lands brought the virus into the country. They entered India on the pretext of attending a religious gathering. They connived during one of the meetings with some local men who then took the task of spreading the infection further.
The meeting was planned at a religious convention centre in the heart of the Indian capital under the guidance of a local henchman with untraceable whereabouts. The 'terror' group carrying 'corona jihad' seemed determined to destroy the nation and its people. As fate would favour, the State agencies were able to crack the code right in time.
They were not only able to identify the perpetrators but also showed a firm resolve by detaining the foreigners who would have otherwise run away. Meanwhile, since the infection had already spread throughout the country, the government had to trace every single individual who was part of the meeting and detain him under the relevant measures. Several vigilante groups of citizens also undertook the responsibility to foil the efforts of these 'human bombs'.
The havoc could finally be averted due to the tireless leadership at the top that ultimately saved the nation by imposing the much-needed lockdown. The story as it was being fed to the nation, however, had to be tested against some hard facts and questions of law. To the credit of the courts in Maharashtra, they performed their legal duties.
Published in: Diversity and Social Justice Forum
To read the full article, please click here.