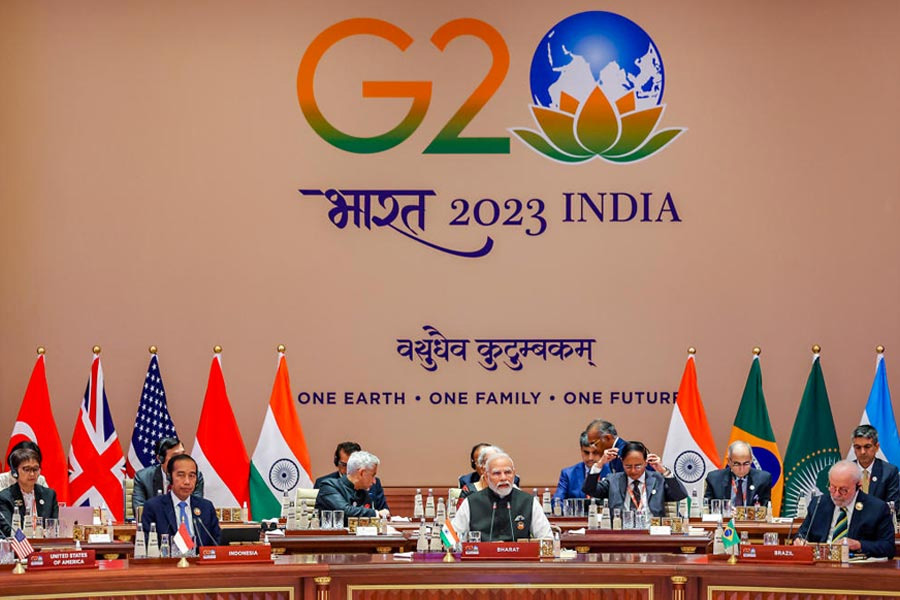 The IMEC can provide New Delhi with an alternative to counter the BRI, while also providing a better and more transparent means of enhancing trade, infrastructure, and connectivity.
Author
Gunjan Singh, Assistant Professor, Jindal Global Law School, O.P. Jindal Global University, Sonipat, Haryana, India.
Summary
One of the major achievements of the G20 New Delhi Summit was the announcement of the India-Middle East-Europe Economic Corridor (IMEC). This project, which has been in the works for the last two-and-a-half years, is divided into two parts: the Eastern Corridor (India to West Asia) and the Northern Corridor (West Asia to Europe). This is a rail and shipping corridor which comprises India, Israel, Jordan, Saudi Arabia, the United Arab Emirates, the European Union, and the United States. More countries are expected to join the corridor, and the aim is to come out with an action plan within the next 60 days.
The project is expected to improve connectivity and supply chains. Such a corridor will also help in improving the political, economic, and digital linkage in the region. Such initiatives are also essential for the overall development of individual countries and the region.
What is most interesting, however, is that the proposal was announced right before the third Belt and Road Initiative (BRI) Forum, scheduled to take place in October. This year also marks the 10th anniversary of the BRI, which has lost considerable steam because of the Covid-19 pandemic and the economic headwinds faced by China. Most of the projects under the BRI have been struggling to complete, while there has been a rise in instances of corruption and environmental challenges.
Joe Biden, the President of the United States, has called the IMEC "a big deal".
Published in: Deccan Herald
To read the full article, please click here.