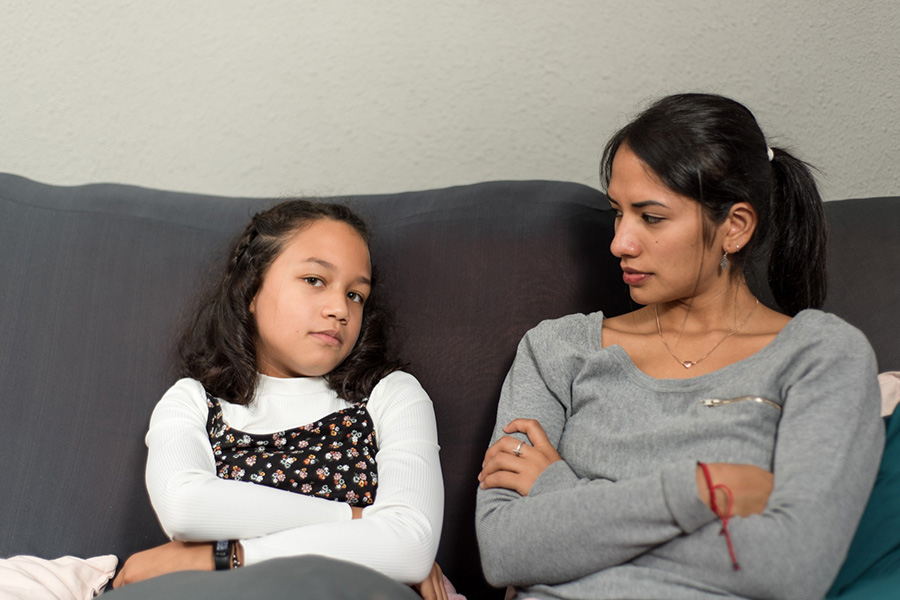 Participants in the counsellor-led intervention appeared better able to sustain the use of problem-solving skills.
Authors
Kanika Malik, Associate Professor, Jindal School of Psychology and Counselling, O.P. Jindal Global University, Sonipat, Haryana, India; Sangath, New Delhi, India.
Rachana Parikh, Department of Clinical, Neuro and Developmental Psychology, Vrije Universiteit, Amsterdam, The Netherlands.
Rooplata Sahu, Sangath, New Delhi, India.
Paulomi Sudhir, Department of Clinical Psychology, National Institute of Mental Health and Neuro Sciences, Bengaluru, India.
Christopher G. Fairburn, Department of Psychiatry, University of Oxford, Oxford, UK.
Vikram Patel, Sangath, New Delhi, India; Department of Global Health and Social Medicine, Harvard Medical School, Boston, Massachusetts, USA; Department of Global Health and Population, Harvard TH Chan School of Public Health, Boston, Massachusetts, USA.
Daniel Michelson, School of Psychology, University of Sussex, Brighton, UK; Department of Child and Adolescent Psychiatry, Institute of Psychiatry, Psychology and Neuroscience, King's College London, London, UK
Summary
There is limited understanding of change processes and long-term effects of low-intensity psychosocial interventions. We investigated these aspects in two brief problem-solving intervention formats for adolescents with elevated mental health symptoms and associated distress/impairment.
Methods
This qualitative study was nested within a school-based randomized controlled trial in New Delhi, India, which compared two problem-solving intervention formats: a lay counsellor-led format supported by printed materials (intervention arm) and printed problem-solving materials alone ("bibliotherapy" control arm).
A total of 32 participants, ranging in age from 14 to 20 years (mean = 16.4 years, SD = 1.9) and comprising 21 males and 11 females, were interviewed across both trial arms at 12-month follow-up.
Results
Five themes were derived using thematic framework analysis. The "impacts on symptoms and functioning" theme described symptomatic improvements and functional gains. "Processes underlying problem solving" reflected changes in positive beliefs, attitudes and emotions when confronted with problems, and the use of a more effective problem-solving coping style.
"Experiences of problem-solving materials" covered benefits (e.g. access to relatable stories and readymade solutions) and limitations (e.g. diminishing use over time) of printed problem-solving handouts. "Role of supporting figures" accounted for the facilitating roles played by counsellors and trusted others.
There were also accounts of researchers functioning as de facto counsellors in the bibliotherapy arm. "Recommended modifications for intervention delivery" included more flexible and private ways to access the interventions, greater personalization of the counselling process, more engaging and relevant supporting materials, and suggestions for widening access to the interventions in schools and community settings.
Conclusions
We infer from our qualitative analysis that changes in problem-solving style and problem orientation underpinned long-term symptomatic and functional improvements.
Participants in the counsellor-led intervention appeared better able to sustain the use of problem-solving skills and generalize this approach beyond the original presenting problems. We attribute the differences between arms to the influence of direct advice and supportive interactions with counsellors. Practice implications are discussed.
Published in: Psychology and Psychotherapy: Theory, Research and Practice
To read the full article, please click here.