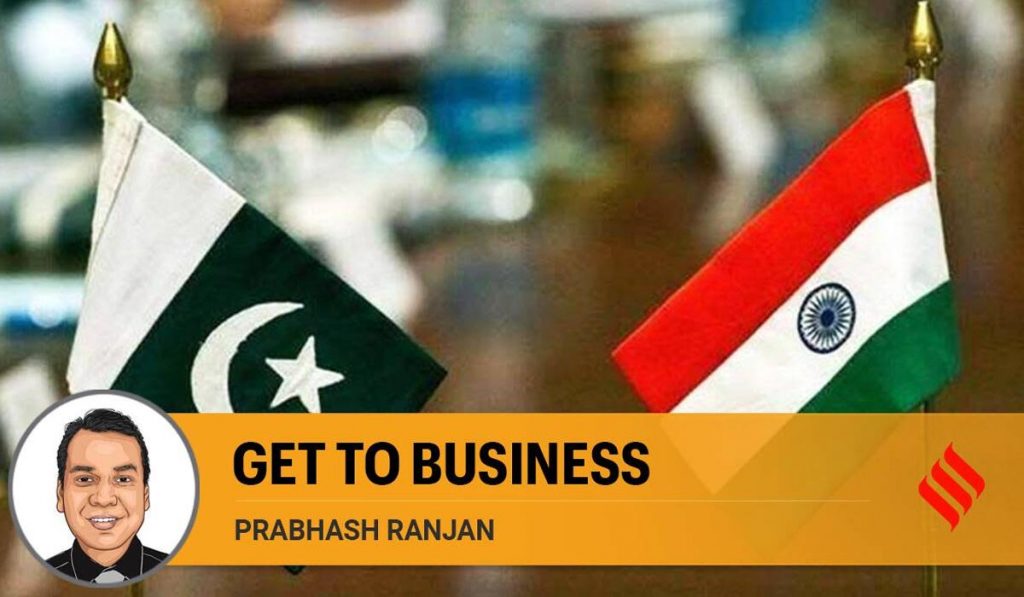 Strengthening bilateral trade can be an important step towards normalising India's relationship with Pakistan
Author
Prabhash Ranjan, Professor and Vice Dean, Jindal Global Law School, O.P. Jindal Global University, Sonipat, Haryana, India.
Summary
The recent partial opening of land borders between India and Pakistan signals a thaw in the troubled relations between the two South Asian neighbours. The two sides should capitalise on the moment and try normalising their imperilled trade relations.
After the Pulwama terror attack, bilateral trade between the two countries plummeted from around $2 billion in 2017-18 to a paltry $280 million in 2020-21 (April to February). From the Indian standpoint, as a Centre for Policy Research report argues, a continuing freeze in relations with Pakistan will "enhance India's external vulnerability to other actors, in particular, China".
"Since India-Pakistan relations will remain adversarial for the foreseeable future, its effective management should be the main objective", which in turn requires, among other things, fostering economic and trade relations. India is not averse to having normal trade relations with Pakistan, as stated by Hardeep Puri, the then minister of state for commerce and industry, in Parliament in March 2021.
However, the normalisation of trade relations would require the following steps. First, Pakistan needs to revoke the unilateral suspension of trade with India undertaken in August 2019 due to India's decision to dilute Article 370, which granted special status to Jammu and Kashmir.
This trade suspension by Pakistan is inconsistent with the General Agreement on Tariffs and Trade (GATT) and the South Asian Free Trade Area (SAFTA) agreement — the two international law instruments that regulate trade between India and Pakistan. GATT, as part of the World Trade Organisation (WTO), allows countries to adopt trade-restraining measures on certain grounds such as public health and conservation of exhaustible natural resources (Article XX) and for national security purposes (Article XXI).
Published in: The Indian Express
To read the full article, please click here