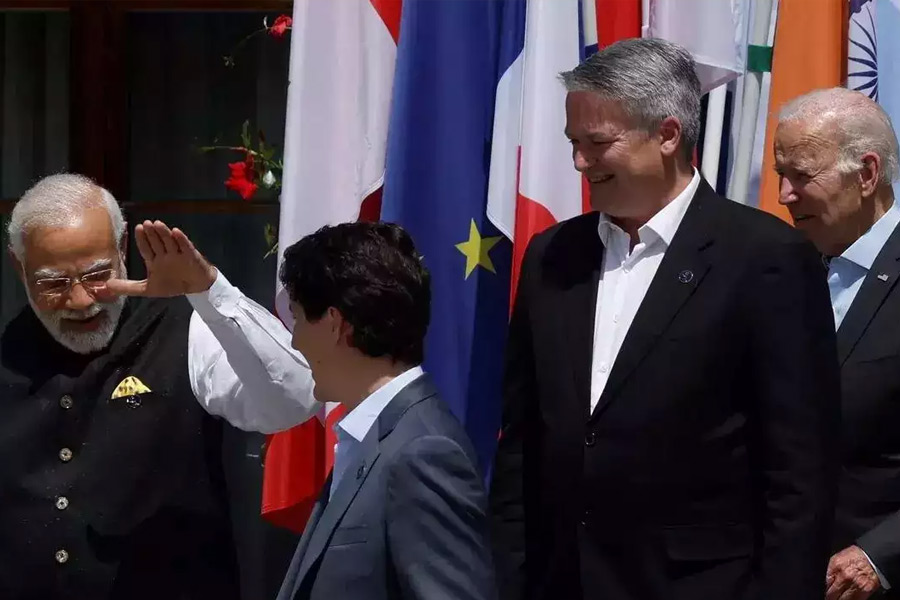 India's participation in the meeting as an observer serves to advance its foreign and security policy objectives, says the author.
Author
Mohan Kumar, Dean of the Office of International Affairs & Global Initiatives, O.P. Jindal Global University, Sonipat, Haryana, India.
Summary
The meeting of G7 leaders that concluded in Bavaria in Germany on June 27 was an important one since it took place against the backdrop of a triple crisis: The war in Ukraine, the challenge of post-pandemic economic recovery and the eternal issue of climate change. In the circumstances, the G7 countries managed to present a united front which was noteworthy.
A standalone G7 Statement on Support for Ukraine was issued — an unmistakable indication of what was foremost in the minds of the leaders of these countries. There was an unconditional commitment that the grouping will provide financial, humanitarian, military and diplomatic support and stand with Ukraine for as long as it takes.
Predictably, the statement comes down very hard on Russia and comes close to accusing it of war crimes. Russia was also warned that any use of chemical, biological and nuclear weapons would be met with severe consequences.
Further intensification of sanctions against Russia was contemplated, including tariffs on Russian products, targeting gold exports, capping oil prices and restricting access to technology.
Published in: The Indian Express
To read the full article, please click here.