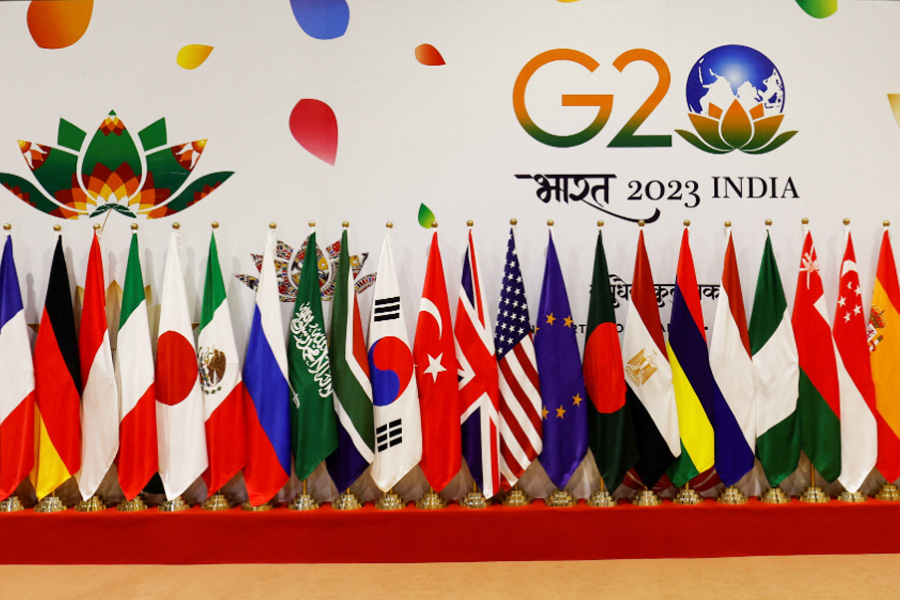 The New Delhi declaration and some of the other outcomes clearly show that a zero-sum approach on geopolitical issues is not possible.
Author
Tridivesh Singh Maini, Assistant Professor, Jindal School of International Affairs, O.P. Jindal Global University, Sonipat, Haryana, India.
Summary
Several commentators highlighted the absence of Chinese President Xi Jinping and Russian President Vladimir Putin at the G20 Summit held in New Delhi on September 9-10, 2023. They also expressed scepticism with regard to any significant outcomes given the fact that there will be differences over the Russia-Ukraine conflict.
Despite the scepticism, members of the G20 were able to come up with a consensus and the New Delhi Declaration was adopted. There was a clear imprint of India on the declaration, with emphasis on 'inclusive growth' and the need for the Global South to have a greater voice. The consensus over the declaration and emphasis on important issues, including clean energy, food security and digital economy which India had been pushing, was clearly an achievement for New Delhi.
On the Russia-Ukraine issue, the joint declaration did not mention Russia, unlike the Bali Declaration (2022) issued during Indonesia's chairmanship of G20. Without referring directly to the conflict, the New Delhi declaration did point to the need for adhering to UN charter, and also said that 'use or threat of nuclear weapons is admissible'. The declaration said, "We call on all states to uphold the principles of international law including territorial integrity and sovereignty, international humanitarian law, and the multilateral system that safeguards peace and stability. The peaceful resolution of conflicts, and efforts to address crises as well as diplomacy and dialogue are critical."
Published in: DNA
To read the full article, please click here.