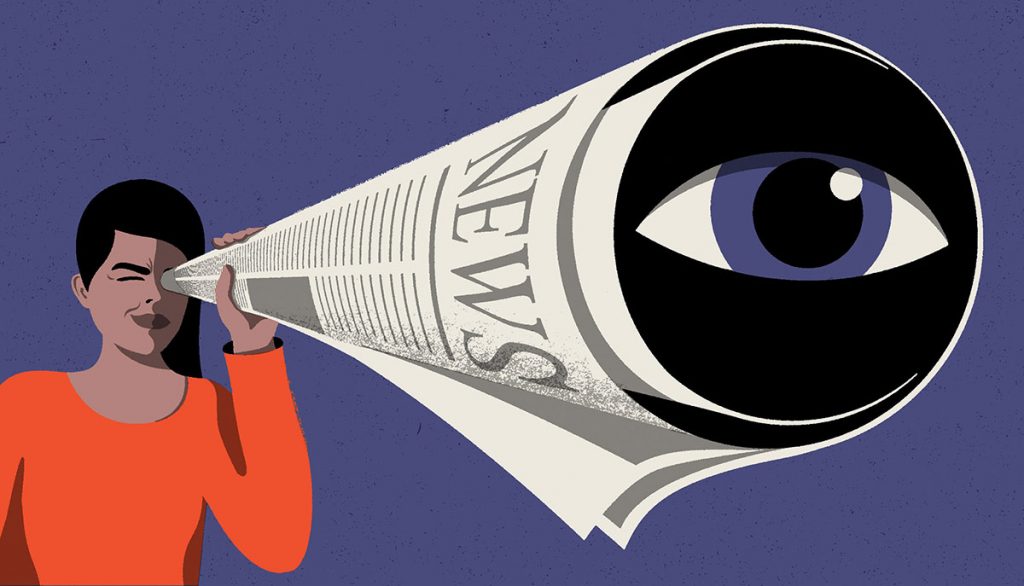 This article shows how multiple news media's different partisan political interests and professional journalistic norms intersect and alter the media system's ability to represent diversity.
Author
Suruchi Mazumdar, Associate Professor, Jindal School of Journalism & Communication, O.P. Jindal Global University, Sonipat, Haryana, India.
Summary
Through a case study of the news coverage of anti-industrialization protests in the East Indian city of Kolkata, this article studies how commercially run news media's different partisan interests and professional journalistic norms intersect and alter the media system's ability to represent a diversity of views.
A partisan media system, in an ideal form, is a static model (see Figure 1) that remains opposed professional journalism and is influenced only by advocacy-based causes (Curran, 2007, 2011; McChesney, 2008, 2015). Such a partisan system, conceptualized as a democratic alternative to market-driven media, remains uncommon in contemporary societies. Commercially run news media in the present day function as partisan entities despite their shift to the commercial model. When commercially run media are driven by political roles, it does not necessarily translate to external pluralism in the media system (Hallin & Mancini, 2012).
Although there remained differences in Kolkata's press system on the issue of anti-industrialization protests due to commercially run newspapers' partisan interests, such differences were blurred because of the growing influence of professional journalism in a section of the selected dailies, the ABP and the TOI. This minimized the differences of views, and skewed the partisanship in favor of the protests and against the state government.
It can be said, therefore, that although there can be differences and diversity of views when multiple commercially run, partisan players have different political and economic interests, external pluralism in a media system does not remain fixed.
The article further argues that professional journalistic norms remain central to a media system's ability to reflect political diversity when commercial players display partisan tendencies. This article proposes a conceptual framework– — that of the "hybrid partisan" system — to account for the changes in a media system, drawing from Hallin and Mancini's (2012) coinage of "hybrid" forms of professional journalism.
Published in: International Journal of Communication
To read the full article, please click here