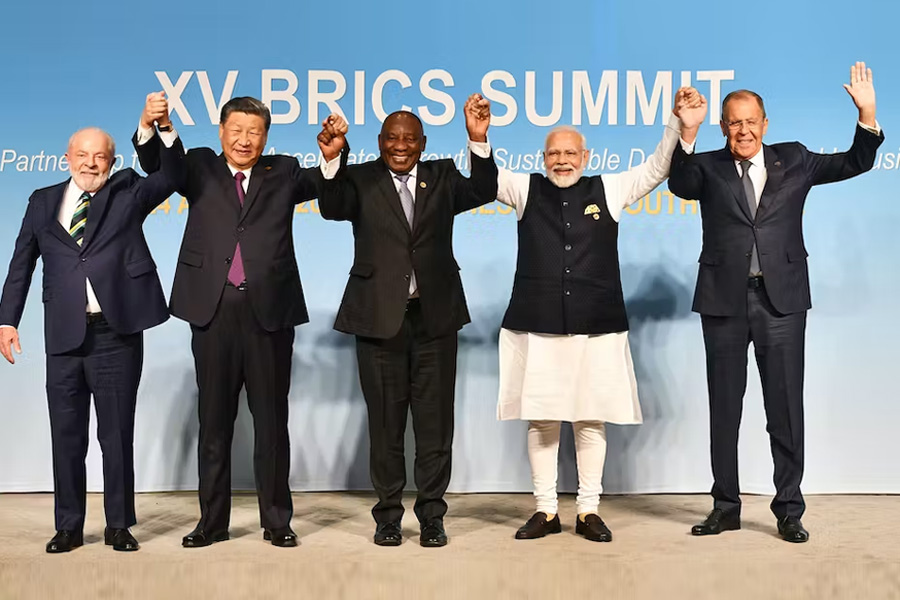 Just as China shrinks demographically and economically and enters a phase of Cold War-like confrontation with the US, India is projecting itself to be a more flexible and credible actor to meet the needs of the international community.
Author
Sreeram Chaulia, Professor and Dean, Jindal School of International Affairs (JSIA), O.P. Jindal Global University, Sonipat, Haryana, India.
Summary
Since its inception in 2010, the Brazil, Russia, India, China, and South Africa (Brics) grouping was designed as a multilateral institution based on sovereign equality and consensus-driven decision-making among its member States. Yet, internal asymmetries and power differentials within the group were never far from the surface. Over the years, as the top performer, Beijing amassed massive economic and military power to dwarf the rest of the members.
Today, unlike when Brics first came into shape in the late 2000s, China cannot be classified as either a developing country or an emerging market economy. It has already attained the status of a great power that is competing with the United States (US) across domains and throwing its weight around all continents.
Even though Chinese foreign policy is unilateral and aggressive, staying invested in Brics enables Beijing to cock a snook at the US and stake a claim to be the spokesperson of the Global South. In other words, Brics is a useful lever for President Xi Jinping to play great power politics with Chinese characteristics.
Published in: Hindustan Times
To read the full article, please click here.