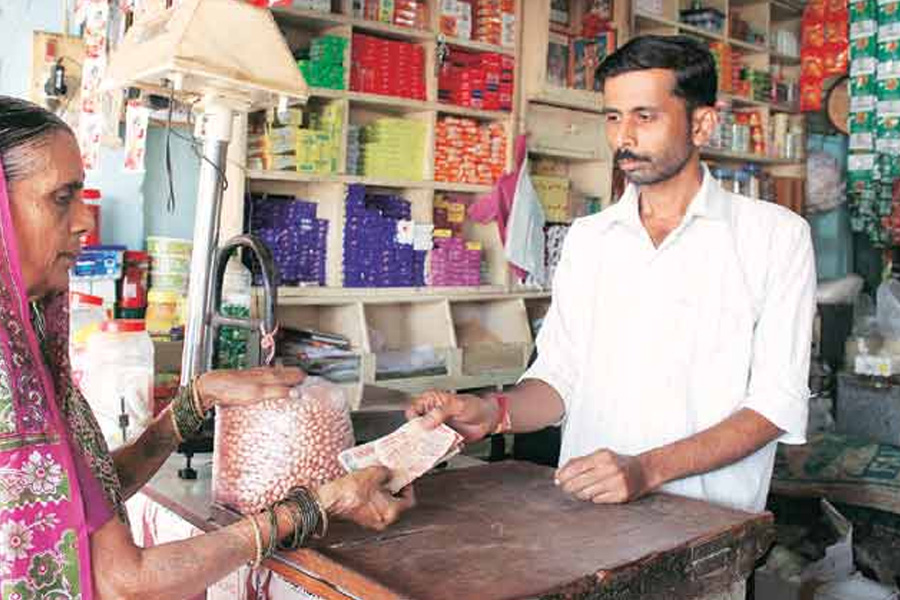 It is a time when distributive justice clearly needs to be restored to the agenda, says the author.
Author
Sukumar Muralidharan, Professor, Jindal School of Journalism and Communication (JSJC), O.P. Jindal Global University, Sonipat, Haryana.
Summary
Amid all the anxieties in a time of inflation came a moment of brief reassurance, or at least the pretence of it. On May 12, the Ministry of Finance (MoF) issued a routine Monthly Economic Report, advising a "longer time horizon" in which to view the problem.
According to this report, and contrary to lived experience, inflation during the past financial year ran lower than before. And all the current threats on the horizon could easily be mitigated through timely action by the government and the Reserve Bank of India (RBI).
Inflation over the year gone by, in the MoF's assessment, had in fact a highly salutary impact. "Evidence on consumption patterns", it said, "suggests that inflation in India has a lesser impact on low-income strata than on high-income groups". Indeed, the patterns of price inflation had "reinforced the favorable (sic) redistribution of the income from top to bottom and middle-income group".
Once seen as a worthy policy objective, redistribution has for some decades been pushed down as a priority since it was seen as contrary to the efficiency imperative. The MoF now invokes the theme of redistribution only to trivialise it.
The Consumer Expenditure Survey conducted in 2011-12 by the National Sample Survey (NSS) reveals the perfectly reasonable picture that the lower and middle-income groups devote most of their budgets to the broad category of "food and beverages". Upper income groups in rural areas, too, share that trait, though the same income stratum in urban centres tends to spend the greater part of its budget on the broadly defined category of "refined core items".
By plotting these expenditure patterns onto the rates of inflation applicable across commodities, the MoF arrived at a measure of the "effective" hardship experienced by various strata. The rates, it found, are significantly lower across all strata, but most so for the lower income groups, and least so for the top earners.
Published in: Frontline
To read the full article, please click here.