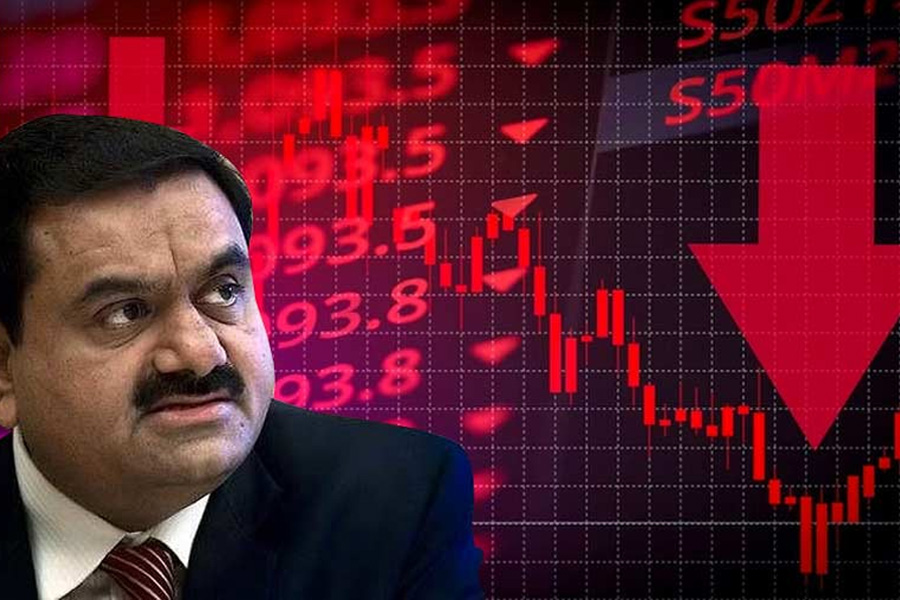 The prickly political reaction to the Adani debacle today speaks of the high political stakes involved.
Author
Sukumar Muralidharan, Professor, Jindal School of Journalism and Communication (JSJC), O.P. Jindal Global University, Sonipat, Haryana.
Summary
The stock markets are a delicate creature, needing careful nurture and care. On February 9, prices of the global tech giant Alphabet (parent of the search behemoth Google) went into a swoon over a factual error by an artificial intelligence (AI) application the company was bringing to market. It was an error that only the specialist or interested amateur could have spotted, but the detail was a red-light warning that Alphabet was not yet in a state of preparedness for battle in AI-based search.
Sensitive to a fault in this respect, the markets can also, curiously, be casually indifferent to adverse information. For the last eight years at least, the Adani group has been India's most storied business conglomerate, with a near-miraculous growth in market values. Lost in the euphoria of leaping share values was the awkward fact that individuals with dubious records in rigging the market were hiding in plain sight in the group corporate hierarchy.
On January 25 the New York-based forensic research firm Hindenburg released the results of its long-term investigations into the Adani group's finances. While it put forward much information that would not have been accessible to an average Indian market watcher, there was much else that was. It was no secret, for instance, that Rajesh Adani, Vinod Adani, and Samir Vora, all near relatives of the business group head Gautam Adani, had been sanctioned, often multiple times, for playing fast and loose with market rules. Some of them had been arrested on fraud charges and granted bail, and one was known to be eluding prosecution by staying out of Indian legal jurisdictions.
Published in: Frontline
To read the full article, please click here.