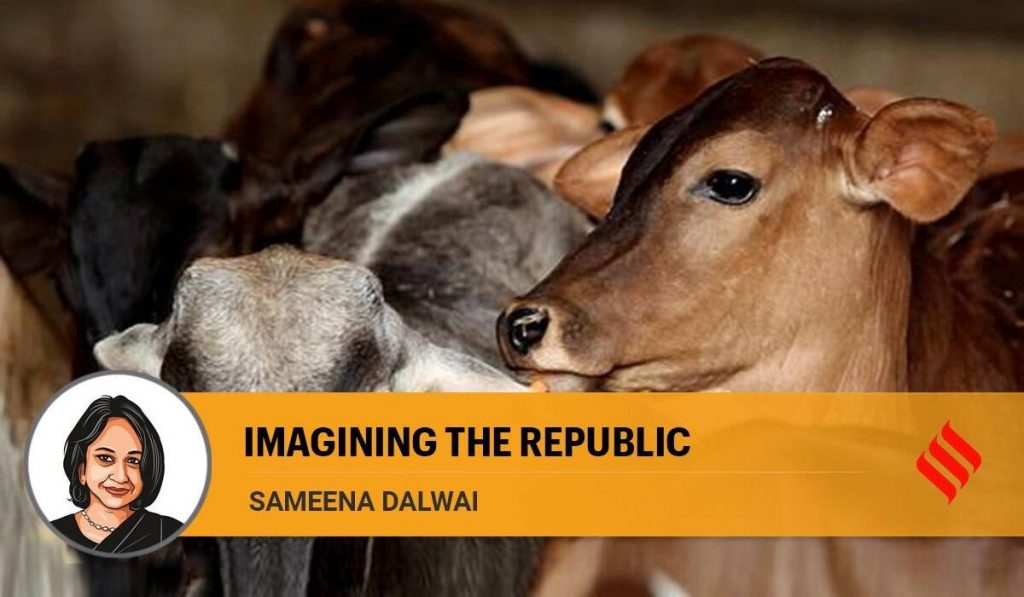 What is the idea of a republic but for many different types of people, species to exist together in harmony?
Author
Sameena Dalwai, Professor, Jindal Global Law School, O.P. Jindal Global University, Sonipat, Haryana, India.
Summary
Do we live in the republic of India? I live in three different spaces, and I can tell they are distinct because of the status that dogs and cows enjoy in each of them.
The first is the elite India that I watch operate on a university campus. It is like the European Union in many ways. A beautiful oasis amidst rough hinterlands, with paved roads, shaded pathways, lush-green lawns and fruit-bearing trees. Just like in Europe, entry is strictly guarded and boundaries demarcated. It is fed by an army of workers from the surrounding areas — guards, cleaners, cooks, carpenters, and plumbers.
Here, dogs have an enviable status. Our students love dogs; they hug, kiss and cuddle them. They fight with guards who try to shoo them away and threaten the administration with media exposure if dogs are treated with cruelty. They buy milk packets, tear them with bare hands and empty them for the dogs to lap up. Merely 200 metres away, infants and toddlers of migrant workers live in huts with no doors and do without milk.
The dogs are overfed and oversized. They have lost their natural alacrity but show their canine streak by barking at all hours. They also understand class. They wave their tails at people wearing shorts and snarl at those in uniforms or with dupattas on their heads.
Published in: The Indian Express
To read the full article, please click here.