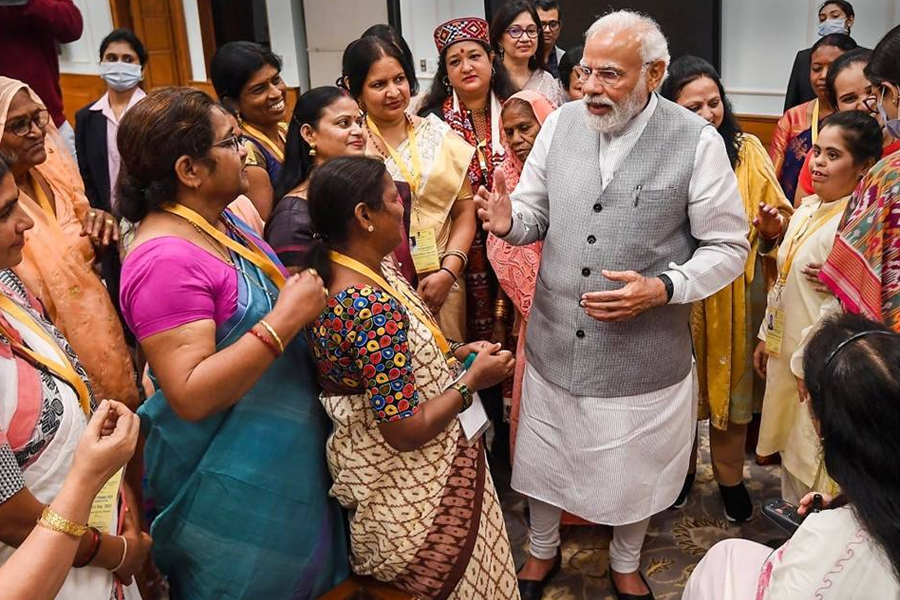 When the police are seen brutalising and manhandling women on the streets, including women-sport icons and Olympic champions for leading a peaceful protest, it reflects quite poorly on the government's ability to walk the talk on its own promises on promoting women safety.
Authors
Deepanshu Mohan, Associate Professor of Economics and Director, Centre for New Economics Studies (CNES), Jindal School of Liberal Arts and Humanities, O.P. Jindal Global University, Sonipat, Haryana, India.
Shreeya Bhayana, Senior Research Analyst, CNES and a Co-Lead for Team Swabhimaan, CNES.
Summary
The month of May 2023 marked nine years in power for the Narendra Modi-led Bhartiya Janata Party (BJP). May 28 marked a day on which the new parliament building was inaugurated with glorified rituals conducted by the prime minister himself.
It was also a day that brought national shame upon its women when India's iconic women wrestlers and sporting icons who led a peaceful march to the parliament – protesting against sexual harassment charges levied against an elected BJP MP – faced violent police brutality and aggression on the streets.
Stirring images of police manhandling women on the streets reflect a state of 'apathy' and indifference on the part of a government that leaves no stone unturned to crush any form of protest against its own.
This is not the first time that the Modi-Shah 'double engine' government has used police brutality to crush dissent.
From the CAA-NRC protests led by the elderly women of Shaheen Bagh; the Satyagraha protest movement against the Farm Laws also anchored by thousands of women farmers, the present government used force to crush any form of 'dissent or contrarian action against its own conduct'.
Published in: The Wire
To read the full article, please click here.