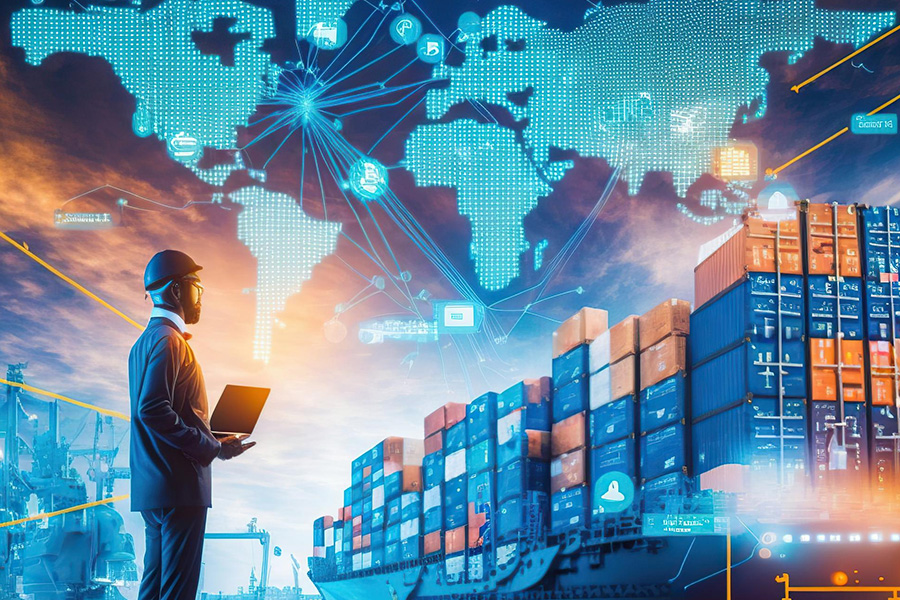 Expansive import dependence on other nations means less scope for actualising India's vision of 'strategic autonomy' in its foreign policy, and in negotiating better deals for trade.
Author
Deepanshu Mohan, Associate Professor of Economics and Director, Centre for New Economics Studies (CNES), Jindal School of Liberal Arts and Humanities, O.P. Jindal Global University, Sonipat, Haryana, India.
Summary
India's net exports fell by over 12.7% to $34.66 billion this April. This is one of the steepest declines in the country's export levels over the last three years and the trend (if it continues) is likely to have major implications for the nation's already troubled growth story.
India's manufacturing sector's performance, which otherwise contributes to vital exports and private investment growth, has struggled to pick up. This, despite a greater impetus provided by the government's capex spending aimed at encouraging more private investment in areas of infrastructure, realty, etc.
The broader economic policy landscape under the current regime seems to be plagued by an environment of intellectual bankruptcy that is adversely affecting its macro-economic policy making and implementation of governance mechanisms.
There is neither any evidence of a serious effort to note what's happening at a macro-level nor does the government seem to have any clear plan for designing a medium-to-long term trade policy.
The Concern
Merchandise imports, that had grown over the last few years, are now seeing a fall. This is distressing for major labour-intensive sectors such as textile, leather, gems and jewellery, as well as other engineering goods.
However, a positive trend in terms of trade is in services, where India's service output levels have outperformed that of the US, Europe, and China since late 2022. It has helped narrow India's current account deficit (CAD) too, which was growing because of a constant rise in merchandise imports (including rise in imports from Russia and China).
It has therefore been advised that a push towards driving 'service-based export' growth may in fact help the Indian macro-growth trajectory and help the government in not just reducing its CAD, but also in creating more jobs in some of the labour-intensive service sectors.
Published in: The Wire
To read the full article, please click here.