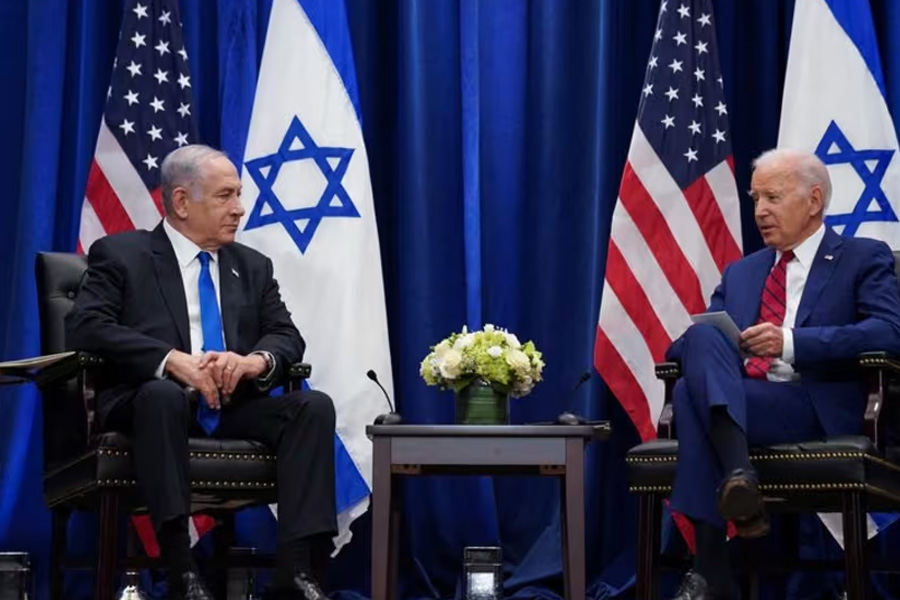 While supporting Israel fully in this war, Biden also expects Netanyahu to commit to the long-denied State for Palestinians and work afresh with the Palestinian Authority.
Author
Khinvraj Jangid, Professor, Jindal School of International Affairs (JSIA) and Director, Jindal Centre for Israel Studies (JCIS), O.P. Jindal Global University, Sonipat, Haryana, India.
Summary
The United States has extended its full military, strategic, and political support to Israel since the killing of more than 1,400 Israelis by the Hamas militants on 7 October. The US-Israel alliance is based not only on common foreign policy goals in the Middle East but also on shared religious and socio-cultural ideas such as open society, pluralism, democracy, and free market economy. Evangelical Christians or Catholics believe that the Jews' return to Jerusalem or ancient Israel is in accordance with the Biblical narrative. Former US presidents, too, were in complete alignment with the Jews—Harry S Truman developed 'a sense of appropriateness in the return of Jews to Palestine' and Lyndon B Johnson was told by his grandfather "to take care of the Jews, God's chosen people".
Joe Biden, then vice-president visiting Israel in 2010, explained how and when he developed his "love for this country". "It started at my dinner table with my father, who you would refer to as a righteous Christian…my father's support for Israel…generated a feeling for Israel that began in my gut and went to my heart, and the older I got matured in my mind…my father often spoke passionately about the special connection between the Jewish people and this land," he had said.
Published in: The Print
To read the full article, please click here.