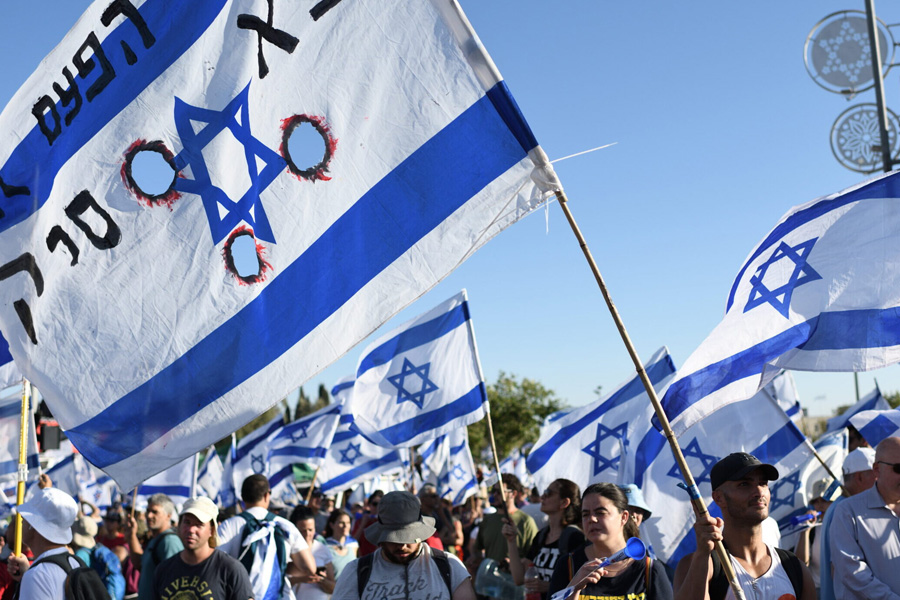 The arbitrary exercise of power by the executive is not supported by the protesting soldiers who believe their allegiance is to the country, not a particular government.
Author
Khinvraj Jangid, Associate Professor & Director of Jindal Center for Israel Studies, Jindal School of International Affairs, O.P. Jindal Global University, Sonipat, Haryana, India.
Summary
Prime Minister Benjamin Netanyahu was hospitalised for two days with cardiac issues. The president of Israel went to see him straight from the airport after he returned from his official visit to the US. He had to reportedly convey that the Netanyahu government's ending of the "reasonableness clause" — akin to a judicial review system that acts as a check on the executive — will undermine social cohesion within Israel and Israel-US relations.
President Issac Herzog is reportedly not only concerned by what Joe Biden told him, but also by the fact that more than 50,000 people marched from Tel Aviv to Jerusalem for four days, braving the searing heat. They marched to Jerusalem for a sit-in protest in front of the Israeli parliament.
Yet, on July 24, the government passed a law restricting judicial oversight powers. Herzog called it a "time of emergency" in Israel, and the PM did not have the luxury to rest, despite his medical issues. Thousands gathered in Jerusalem and set up tents for long days and nights of protest. Thousands of others gathered in Tel Aviv, supporters of the right-wing parties that believed their elected government should not be under judicial oversight. Israelis are divided like never before.
Israel is going through one of the most turbulent periods.
Published in: The Indian Express
To read the full article, please click here.