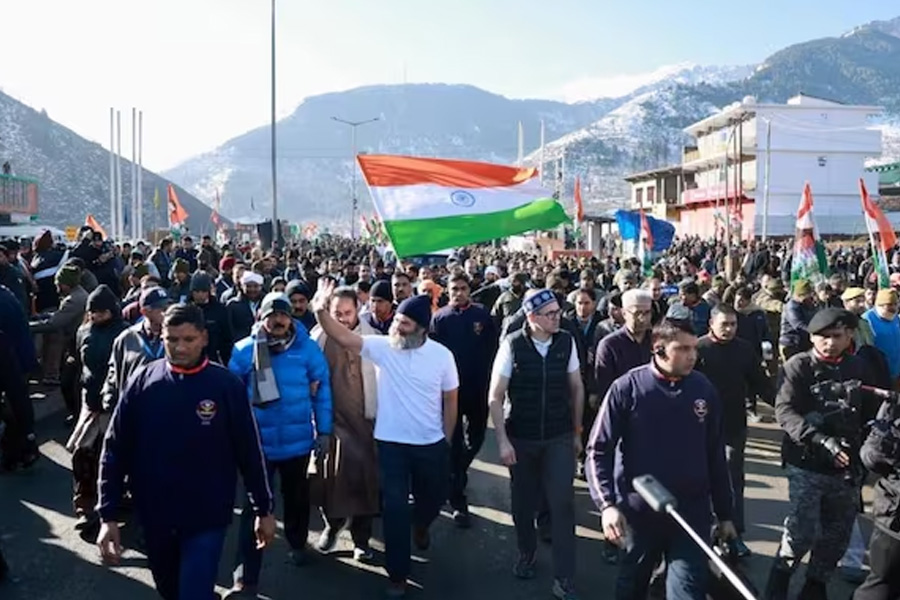 The Bharat Jodo Yatra will fall short of meeting its goal of unifying Indian citizens unless it offers a suitable roadmap for justice.
Author
Sumeet Mhaskar, Professor, Jindal School of Government and Public Policy, O.P. Jindal Global University, Sonipat, Haryana, India.
Summary
The Bharat Jodo Yatra (BJY) led by Rahul Gandhi arrived in Srinagar on Sunday after passing through 12 states and two Union Territories over 150 days. At 12 noon, the Congress leader hoisted the Tricolour at the Lal Chowk. The Yatra was undertaken with the aim to unite India against the politics of hate and prejudice. It also flagged concerns such as livelihood questions, unemployment problems and growing inequality.
India has a history of long walks and cycle rallies by various political leaders for social, political, and economic transformations. Commentators have likened the BJY to past events and termed it a defining moment of contemporary politics. Indeed, the Yatra demonstrates a significant shift in Rahul Gandhi's leadership skills and ability to reach out to a cross-section of the masses.
He has succeeded in shedding the image portrayed by the current ruling establishment that marked him as an immature politician or a privileged prince, disconnected from ground realities. With the Yatra, the Congress has undoubtedly connected with a diverse mass of the population. However, its potential to bring substantive changes in the social and political crises of the current times remains to be seen.
The Yatra began in September 2022 from Kanyakumari in the south. Despite apprehensions, the Yatra received considerable support from the general public and non-BJP opposition parties. The response was spectacular in Haryana, where I observed the Yatra. In each rally, Rahul Gandhi highlighted that the Yatra aimed to counter the BJP's "hate politics" and deliver the message of secular unity and the need for social justice.
Rahul Gandhi raised issues of economic slowdown and reprimanded the BJP government for its "support to the big capitalists such as Adani and Ambani". He claimed that because of this "biased attitude" the common masses had to bear the financial burden of ever-increasing inflation. The Yatra has brought the Congress party and Rahul Gandhi to the centre of public discourse. While most of the national media only provided lip service to the Yatra, there has been a growing whisper amongst common people about its magnitude and impact.
Published in: The Indian Express
To read the full article, please click here.