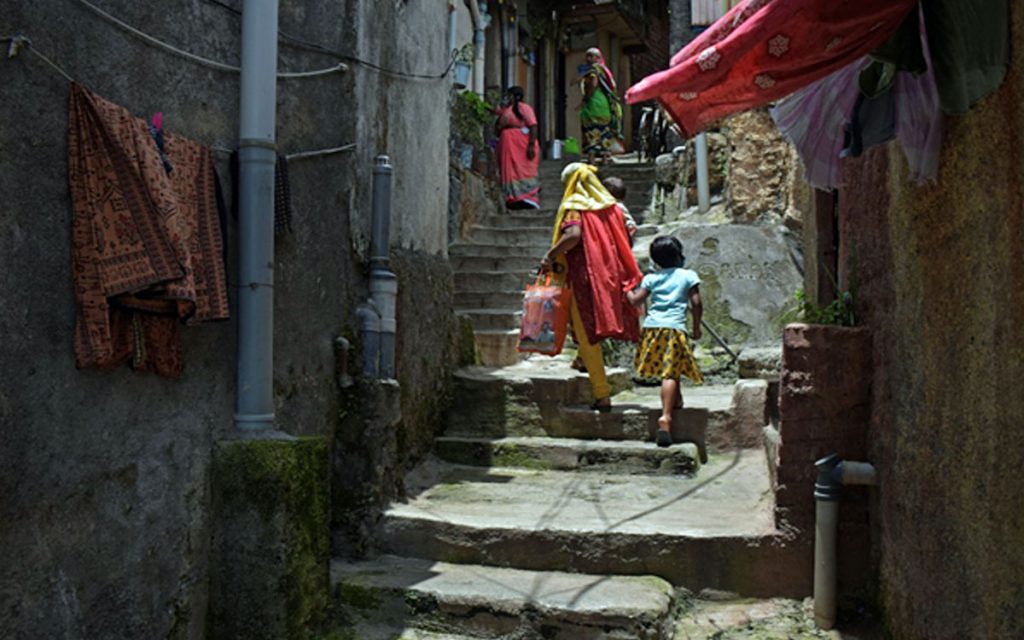 The slum dwellers of Janata Vasahat, Pune's largest slum at the foothills of Parvati Hill, have since 1974 undergone a tumultuous journey in retaining their homeland against state-led attempts to rehabilitate them.
Author
Deepanshu Mohan, Associate Professor, and Assistant Director, Centre for IES, Jindal School of International Affairs, O.P. Jindal Global University, Sonipat, Haryana, India.
Jignesh Mistry, Senior research analyst and the Visual Storyboard team lead with CNES.
Advaita Singh, Vanshika Shah, Sarah Ayreen, senior research analysts with CNES.
Summary
Escaping the claws of the great droughts of 1970s, many low income migrating families from different parts of Maharashtra, Bihar, Uttar Pradesh, Jharkhand, Andhra Pradesh arrived in scores near a small tekri (hill) of Parvati Hill in Pune, in search of refuge and a livelihood opportunity.
The migrating families occupied this barren land located above the Mutha Nadi Bank Canal, laying the foundation of a settlement, popularly known today as Janta Vasahat — a location that comprises multiple slums with a total population of around 60,000. The residents comprising young daily-wage workers, small-scale businessmen, and even a few IT and tech workers.
In what would be legally viewed as an act of encroachment by incoming migrants, the land of Janata Vasahat above the canal, attracted many local landowners to develop the area for low-income affordable living, building kachcha makaan, some flats and residential spaces for rental profit. Under the local municipal corporation-led development programme, the entire region of Janata Vasahat was reserved for a 'green park', due to which any major construction was prohibited. Nevertheless, the key landowners of the land, members of the Raut family, began to rent out small portions of their land, attracting more migrants and low-income locals to take possession.
Janata Vasahat, Pune's largest slum at the foothills of Parvati Hill, was considered to be an unauthorised settlement and even now remains legally viewed as a disputed space. Members from our Visual Storyboard team, from the Centre for New Economics Studies (CNES) at the OP Jindal Global University, spent a couple of months interacting with locals, state officials and activists working in the area of Janata Vasahat.
Published in: The Wire
To read the full article, please click here