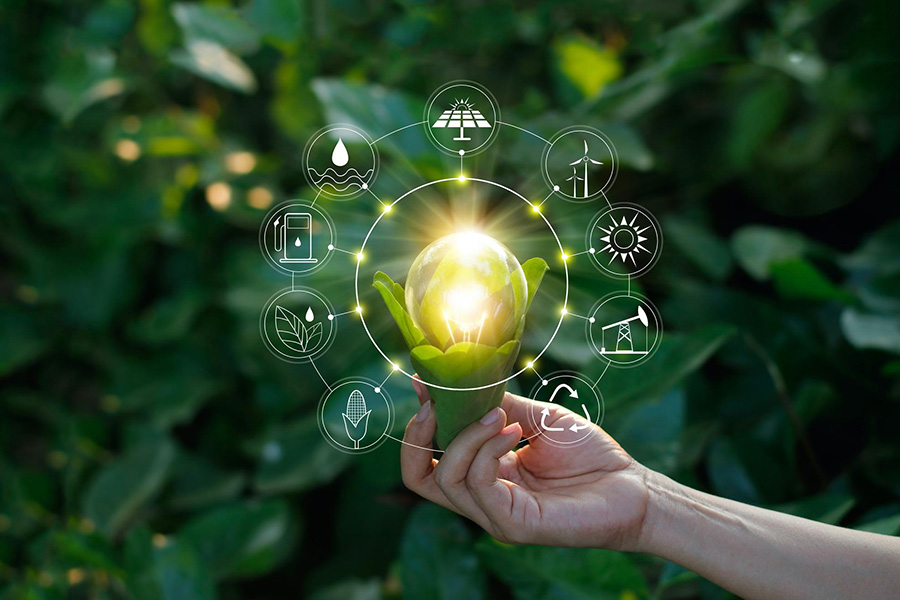 The study provides an unexplored and significant contribution to current literature in terms of delivering evidence of the past and present approaches to green finance and green innovation in a circular economy.
Authors
Rohit Agrawal, Operations Management and Quantitative Techniques, Indian Institute of Management, Bodhgaya, Bihar, India.
Shruti Agrawal, Department of Humanities and Social Sciences, Malaviya National Institute of Technology Jaipur, Rajasthan, India.
Ashutosh Samadhiya, Assistant Professor, Jindal Global Business School, O.P. Jindal Global University, Sonipat, Haryana, India.
Anil Kumar, Guildhall School of Business and Law, London Metropolitan University, London, United Kingdom.
Sunil Luthra, AICTE Training and Learning (ATAL), All India Council for Technical Education, Delhi, India.
Vranda Jain, Economics and International Business, Jaipuria Institute of Management, Noida, Uttar Pradesh, India.
Summary
There is growing attention from governments and regulators towards crucial matters such as climate change and global warming, resulting in a pressing need to investigate the factors that make it possible for businesses to engage in green finance (GF). The externality of environmental pollution prioritizes the need of green innovation (GI) in public management.
GF distributes financial resources to the research and development (R&D) of clean energy and environmentally friendly goods and processes; it is complementary to the GI process for environmental protection. GF policies help to alleviate the impacts of financial constraints and GI impaired industries involving new products, processes, services and the global market.
To better understand how GF and GI have functioned as a catalyst for circular economy practices, this paper seeks to present a historical and contemporary overview of these concepts. The research is thoroughly dissected by a systematic literature evaluation of articles from 2016 to 2023 that appear in peer-reviewed journals and are indexed in the SCOPUS database.
To attain supply chain circularity, this article encompasses four major research themes concerning the adoption of GF and green technologies. The research also includes a network analysis of shortlisted articles to examine the overall citation trends. It is shown that several institutional theories are associated with the investigated area.
As a final step, a framework is provided to illustrate how GF and GIs might be used to achieve supply chain circularity. The research findings provide a novel concept related to GF within the context of GI which are significant for environmentalists, policymakers, green investors, and researchers.
Through its findings, the study provides a conceptual framework that promotes sustainable strategies to effectively balance financial considerations and environmental innovation. It helps to leverage the potential of green research and practice to create value for businesses and to benefit society at large.
The analysis provides an unexplored and significant contribution to current literature in terms of delivering evidence of the past and present approaches to GF and GI in a circular economy. The results of this study will attract the attention of policymakers and stakeholders to develop and combine the two concepts in research and practice to attain environmental balance in the circular economy and to promote long term sustainability. 
Published in: Geoscience Frontiers
To read the full article, please click here.