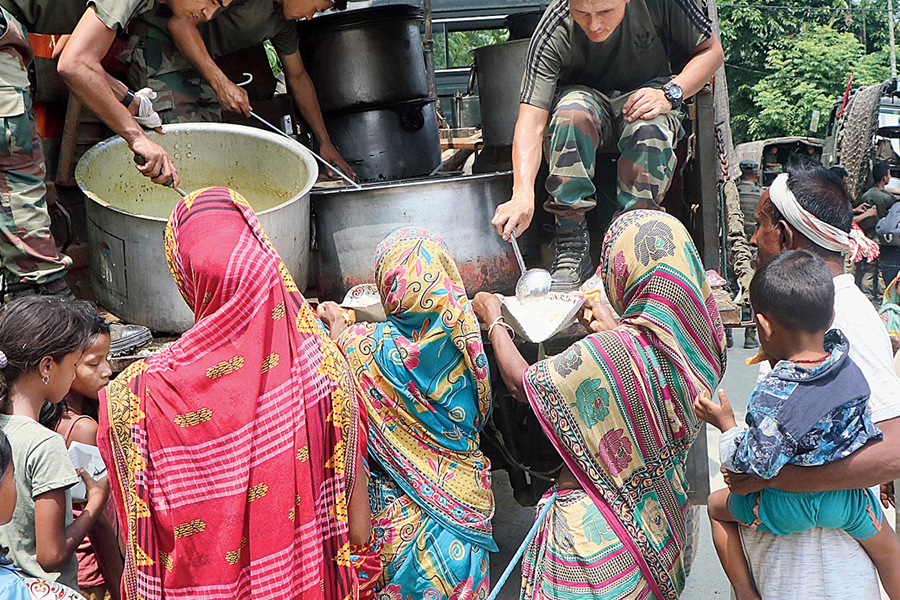 The need of the hour is to adopt a rights-based approach to environmental protection that places the people harmed by environmental degradation at its centre.
Authors
Abhinav Mehrotra, Assistant Professor, Jindal Global Law School, O.P. Jindal Global University, Sonipat, Haryana, India.
Biswanath Gupta, Associate Professor, Jindal Global Law School, O.P. Jindal Global University, Sonipat, Haryana, India.
Summary
India's National Human Rights Commission issued an advisory on May 18, 2022, to all states, union territories and the central government to prevent, minimize and mitigate the impact of environmental pollution and degradation on human rights. The panel is headed by Justice Arun Mishra, a former judge of the Supreme Court. These rights include the right to life, health, food, water and sanitation.
While issuing this advisory, the Commission observed that despite having one of the best statutory and policy frameworks for environment protection, the entire country is experiencing degradation of air and water quality and ecological imbalance. Seen in this light, there arises the need to understand the relationship between environmental protection and human rights as well as the international human rights law position, the steps taken by the judiciary and legislature, and the possible way forward.
In simple terms, the close connection between human rights and environmental protection can be understood from the dependence of individual rights like life, health, food, water and housing on the existence of a safe and healthy environment which the NHRC also emphasizes. Similarly, the concept of sustainable development integrates this relationship by highlighting the economic, social and environmental sides. It states that the development carried out must not only meet the needs of the present but also not compromise the ability of future generations to meet their own needs.
Environment and human rights
From an international human rights law perspective, although the universal human rights treaties do not refer to the specific right to a safe and healthy environment, they all recognize the intrinsic link between the environment and the realization of human rights. Further, the relationship is mostly understood from the principle of protection, respect and remedy. But there exists no explicit right to environmental quality in either of the human rights instruments like UDHR, ICCPR and ICESCR. Only an indirect reference is made on the issue of the environment concerning hygiene under Article 7 of the ICESCR.
Published in: South Asia Monitor
To read the full article, please click here.