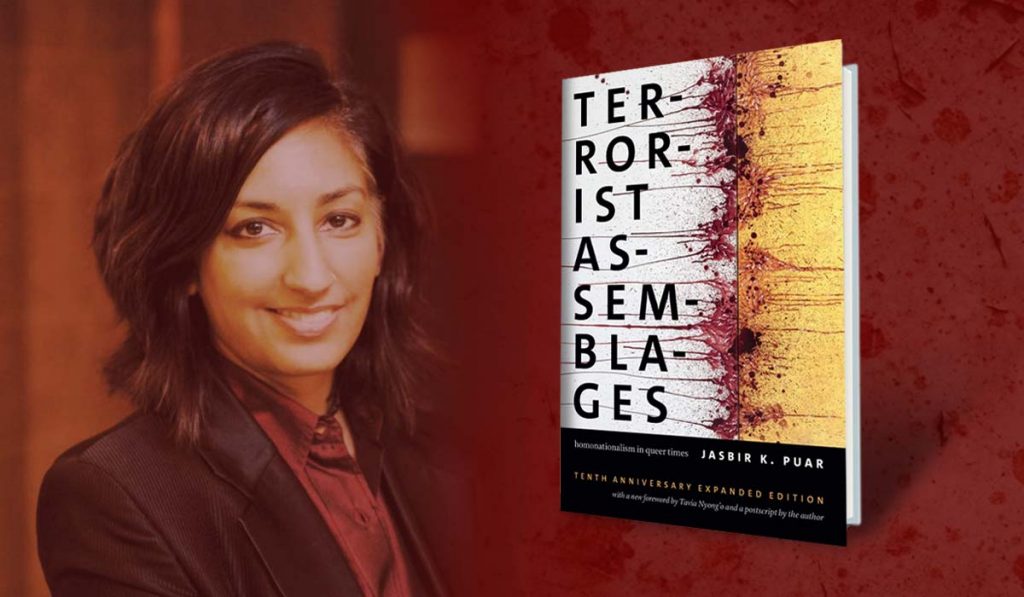 Known for theorizing homonationalism, Professor Jasbir K. Puar says in this interview that interrogating exceptionalism in relation to the metrics of biopolitical privilege has been a pivotal ongoing political project for her.
Author
Oishik Sircar, Professor, Jindal Global Law School, O.P. Jindal Global University, Sonipat, Haryana, India.
Summary
This interview with Jasbir K. Puar marks the 10th anniversary of the publication of her influential book Terrorist Assemblages: Homonationalism in Queer Times (2007).
With powerful candor and an erudite lightness of touch, Puar responds, among others, to questions that inquire into the life-worlds and aesthetic-political-scholarly inheritances that found their way into the writing of the book; the ways in which the neologism in "homonationalism" has travelled and mutated outside of the context in which it was produced; the struggles with de-exceptionalizing grief in her work with help from friends; the rethinking that she has brought to understanding the relationship between intersectionality and assemblage in the light of criticism that the book received; the limits and possibilities of queer theory today; what fueled her interest in Israel/Palestine as a Sikh; and the affective intensities between disability and debility in her new book The Right to Maim (2017).
Published in: Humanity: An International Journal of Human Rights, Humanitarianism, and Development
To read the full interview, please click here.