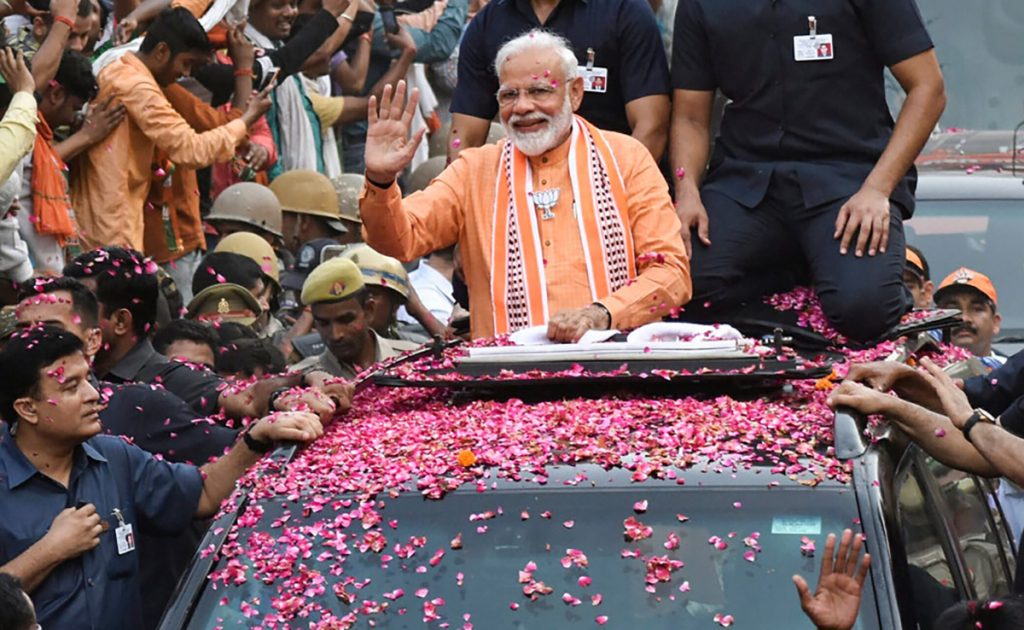 Authors
Sreeram Sundar Chaulia, Professor & Dean, Jindal School of International Affairs, O.P. Jindal University, Sonipat, Haryana, India
Summary
This Oct. 7 marks 20 years of India's Narendra Modi holding continuous high offices of chief minister and prime minister. He took charge of his native western Indian state of Gujarat on Oct. 7, 2001, and has kept winning election after election at the provincial and national levels ever since. His Bharatiya Janata Party (BJP) has never lost a race where he himself was on the ballot for all those years, and he maintains a relatively robust level of popularity to this day.
A recent opinion poll from Morning Consult shows that Modi has recovered ground after a downward slump during the second wave of the COVID-19 pandemic in early 2021, and commands over 70 percent public approval despite entering the eighth year of his prime ministership.
What explains Modi's remarkable longevity and success as a colossus for the past two decades and still counting? There are two broad categories within which the answers lie–policies and politics. His astute policymaking, both domestic and foreign, has kept him one step ahead of his rivals in India's competitive electoral environment. But just being an able administrator or statesman is not enough to sustain voters' unbroken trust over a long period of time. Modi compliments a blitz of policies with a brand of politics that resonates with India's masses and personally connects with them.
Published in: Newsweek
To read the full article, please click here