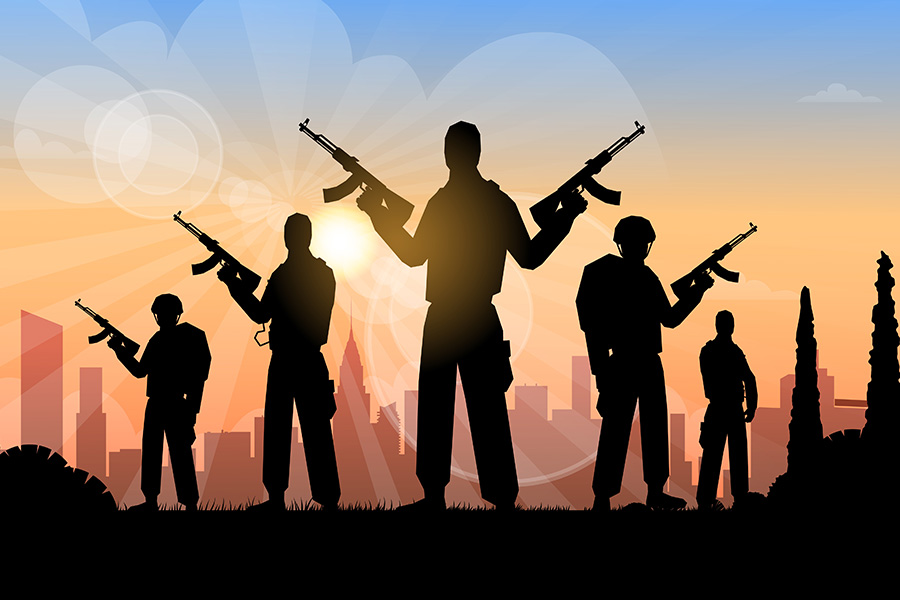 From India's perspective, the efforts towards eradicating terrorism taken up by the international community is significant given the deteriorating relationship with Pakistan as well as the changing geopolitical dynamics due to the rise of China.
Authors
Abhinav Mehrotra, Assistant Professor, Jindal Global Law School, O.P. Jindal Global University, Sonipat, Haryana, India.
Biswanath Gupta, Associate Professor, Jindal Global Law School, O.P. Jindal Global University, Sonipat, Haryana, India.
Summary
India's permanent representative at United Nations, Ruchira Khamboj, has raised an alarm about the situation of terrorism across the world. Post 9/11, the world is more serious about terrorism than before.
Though India raised the issue several times at different platforms prior to 9/11, no one paid attention to India's concerns during the drafting of the Rome Statute that established the International Criminal Court. India also drafted a comprehensive treaty to combat terrorism in 1995, but due to lack of support, the treaty never saw the light of the day. Last month, Ruchira Khamboj was speaking at the United Nations Office of Counter-Terrorism, raised alarm on categorising terrorism on the basis of motivations.
India said that this categorisation is "dangerous" and asserted that all kinds of terror attacks, whether motivated by Islamophobia, anti-Sikh, anti-Buddhist, or anti-Hindu prejudices, are condemnable. "The tendency of categorisation of terrorism based on the motivations behind terrorist acts is dangerous and goes against the accepted principles that 'terrorism in all its forms and manifestations should be condemned and there cannot be any justification for any act of terrorism, whatsoever. Ruchira Khamboj was speaking at the 8th review of the Global Counter-Terrorism Strategy.
There cannot be good or bad terrorism, every act of terrorism should be condemned with equal intention. This kind of approach may lead us to the situation prior to 9/11, where the state used the language of 'your terrorist' and 'my terrorist'. This approach may shed water on all the achievements that are gained by the countries over the last two decades.
Published in: The Daily Guardian
To read the full article, please click here.