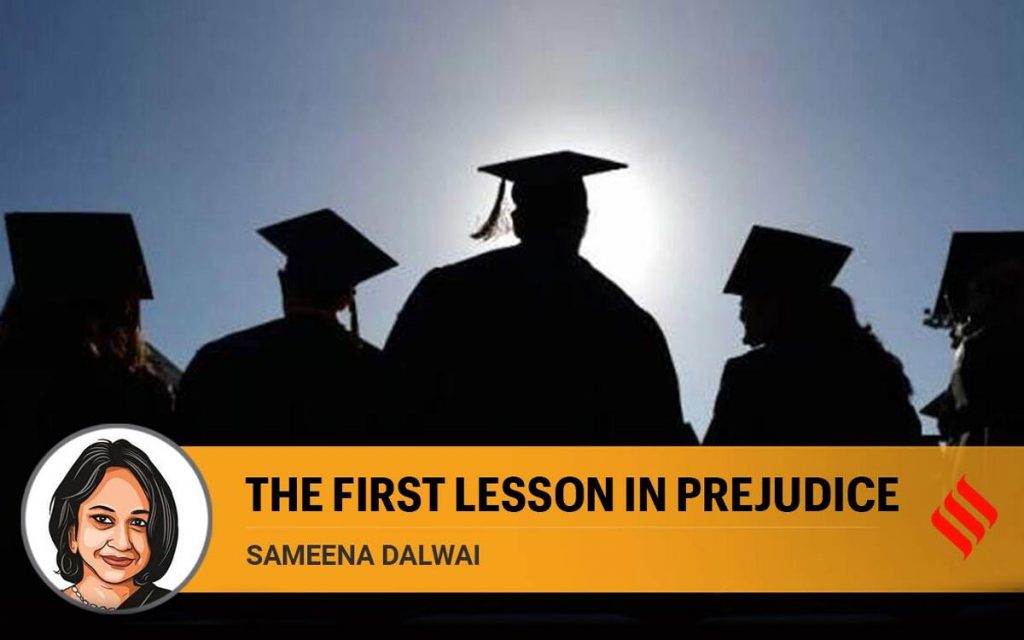 The school becomes a rite of passage to a senseless world, writes Professor Sameena Dalwai
Author
Sameena Dalwai, Professor, Jindal Global Law School, O.P. Jindal Global University, Sonipat, Haryana, India.
Summary
Early in the morning, my brother's message wakes me up from my slumber: "…and it has started!"
My nephew told his parents that one of his friends at school informed him that half of the class does not want to play with him because they do not like Chinese faces. How does the friend know this? It seems he asked the other kids.
My nephew is six years old — a truly beautiful boy of Chinese-Indian parentage growing up in Oxford. My brother and his wife both have PhDs in economics and finance, and hold faculty positions.
And, yet, it has started for the little boy. A life that is full of small daily rejections, token acceptance and patronising tolerance.
The United Kingdom even celebrates a "tolerance day" at school. That is the best my nephew will get. Not wholehearted acceptance, not joyful assimilation, but tolerance, for one day of the year. In a Twitter post, a Chinese Oxford faculty member reported that he was asked to step aside as white tourists wanted to take a photograph of an "authentic Oxford setting".
When I was studying for my PhD in the UK, shopkeepers would talk loudly to me, lest I do not understand their English. "You speak English very well" was the usual compliment to Indians and we were asked if we have doctors in India. Statistics tell us that Indians form the largest English-speaking population outside the US, and the NHS, the government health provider in England, is mostly run by Indian doctors and nurses. But can you fight prejudice with statistics?
Published in: The Indian Express
To read the full article, please click here