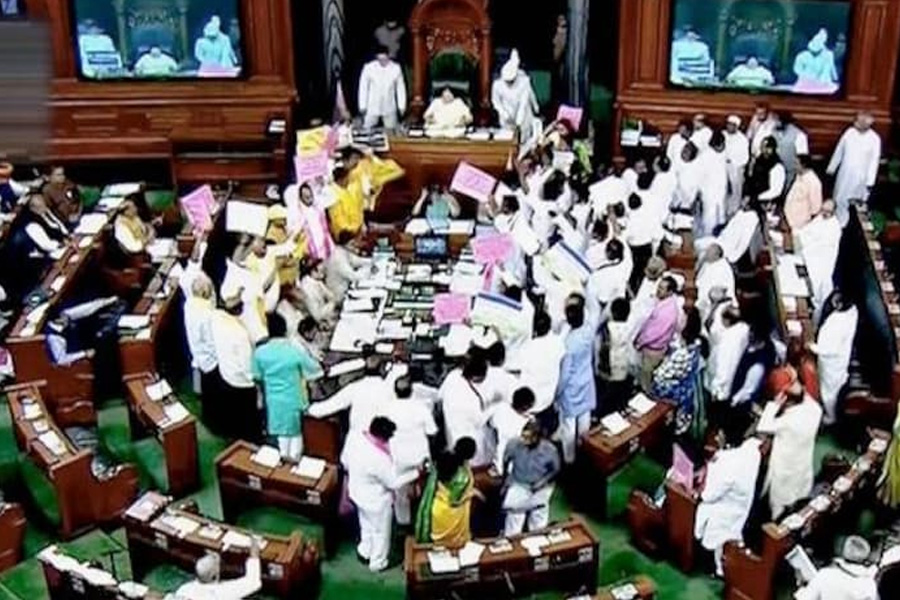 A systematic capture of institutions is seen amidst a deep retrogression in democratic values and constitutionally safeguarded separation of powers.
Author
Deepanshu Mohan, Associate Professor of Economics and Director, Centre for New Economics Studies (CNES), Jindal School of Liberal Arts and Humanities, O.P. Jindal Global University, Sonipat, Haryana, India.
Summary
Waves of parliamentary theatrics define the disjointed operative functionalities of Indian democracy. For watchers and observers of session proceedings, repetitive adjournments, an ecosystem of chaos, protests in and outside the chambers of the house, bias and favouritism among House speakers against opposition party parliamentarians have all become a part of an unusual norm.
This norm defines and catalyses the speedy passing of bills by the ruling executive without critical discussion or appropriate reflection.
On August 10, for example, amidst uproar, the Rajya Sabha Speaker, Vice-President Jagdeep Dhankhar, passed the Pharmacy (Amendment) Bill in a matter of three minutes from the time it was called for vote, without even the audible 'aye' of the parliamentarians. What one could hear was a loud 'no' when the vote was called.
Read, for instance, the details of the newly introduced Election Commissioners Bill. This Bill comes despite what the Supreme Court held earlier this year while examining Article 324(2) of the constitution. The Supreme Court said that the appointment of the Chief Election Commissioner and ECs shall "subject to the provisions of any law made in that [on behalf of the] Parliament, be made by the President."
In law scholar Gautam Bhatia's constitutional and jurisprudential interpretation of the SC judgment, "The SC did not say that the CJI has to be on the appointments committee under the future law. Thus, the mere fact that the new bill removes the CJI is not the reason why it's bad. But nor did SC say that any law would be consistent with the Constitution. The law would have to ensure that the EC was adequately insulated from executive dominance, because the referee has to be impartial. The Election Commissioners Bill obviously fails that test."
Published in: The Wire
To read the full article, please click here.