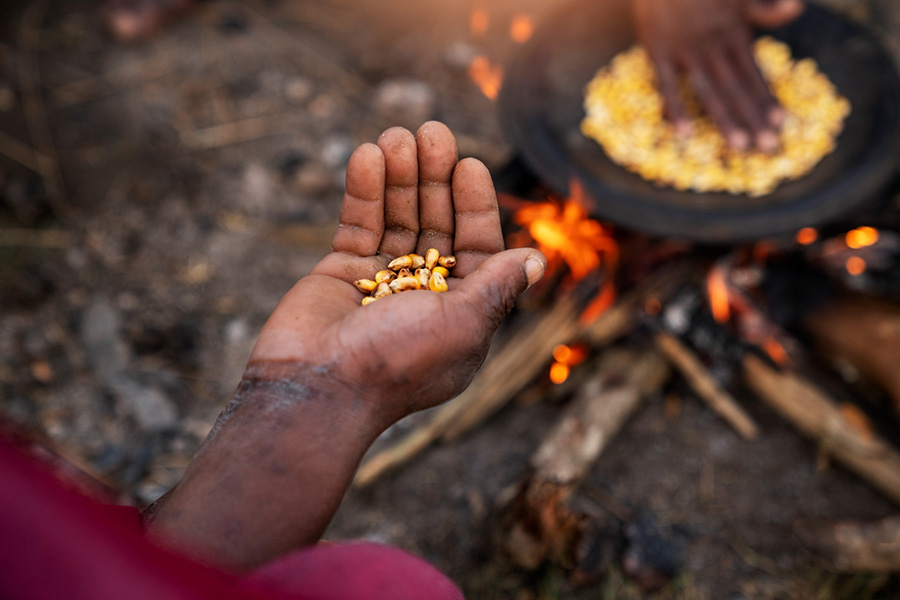 A break in the link between local supply and local consumption signals a break of the global food economy.
Author
Anuradha Chenoy, Adjunct Professor, Jindal School of International Affairs, O.P. Jindal Global University, Sonipat, Haryana, India.
Summary
The global food crises, exacerbated by the Black Sea grain initiative's end, disproportionately impacts the Global South. But will the resumption of these grain shipments bring closure to the extreme hunger rampant in many countries? Serious research provides solutions, if the underlying and real reasons for the crises are recognized and addressed.
Factors like war, the breakdown of distribution and transportation (Russia-Ukraine), changed climate patterns (Pakistan floods), reduced exports from major exporters (India's ban on selective rice exports) lead to price increases. However, decades of research has established that there is enough food production to feed the world; the problem of food insecurity lies elsewhere.
For example, wheat prices started increasing in 2021 and were pushed up after the Russian invasion of Ukraine and the imposition of sanctions. But global wheat production increased in the same period and could have compensated for this gap. Four companies (Archer Daniel Midland, Bunge, Cargill and Louis Dreyfus) control 70 to 90 percent of global grain trade. They have made huge profits during the war as food grains became unaffordable and 345 million experience acute food insecurity. Olivier De Schutter, United Nations special rapporteur on extreme poverty argued that these companies could have done more to prevent the hunger crisis in the first place. As African Union Chairperson and Senegal President Macky Sall said Africa has become collateral damage in the sanctions game.
Published in: The Nation
To read the full article, please click here.