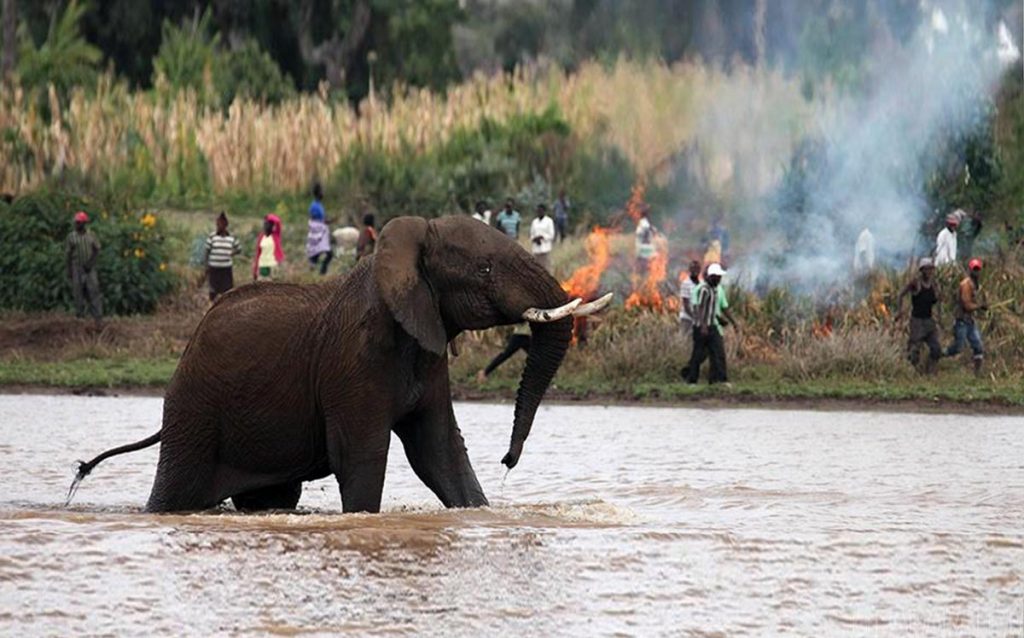 International interventions are needed to protect wildlife during political instability, say the researchers.
Authors:
Abhiroop Chowdhury, Associate Professor, Jindal School of Environment & Sustainability, O.P. Jindal Global University, Sonipat, Haryana, India.
Armin Rosencranz, Dean,Jindal School of Environment & Sustainability, O.P. Jindal Global University, Sonipat, Haryana, India.
Summary:
The world is facing an eminent mega extinction. Wildlife population dropped by 68 per cent between 1970 and 2016. In developed countries, these extinction trends are even more prominent. In the 50 years since 1970, the tropical ecozone of the US has seen a 94 per cent decline in wildlife population. Some 80 per cent of the world's species live in only 6 per cent global area — the tropical rainforests. But the world has lost 0.1 billion hectares of tropical forests between 1980 and 2000. Illegal wildlife trade, land conversions for agriculture, palm cultivation, animal husbandry are some key causes for this condition. The impact of wars on wildlife and wildlife conservation is another major reason for these extinctions.
Since the 1950s, 80 per cent of the world's wars have taken place in its biodiversity hotspots. Most of the tropical rainforests are scattered across Latin America, Africa and South-East Asia. This entire region has seen intense war and conflicts that make it difficult for international bodies to stress upon conservation values. It also increases the risks of poaching and illegal trade in wildlife parts.
Between 1946 and 2010, 71 per cent of Africa's conserved areas have been impacted by war. According to a study published in Nature, conflicts have been one major reason behind Africa's wildlife crisis.
The Mozambique civil war (1977-1992) was responsible for about a million lost lives. It was also harmful for wildlife conservation efforts in Mozambique. During this war, both rebel and government forces used the Gorongosa National Park as their base of operations. The park was home to unique Savanna wildlife — zebra, wildebeest, dik-dik, elephants and lions. But this war has seen a 95 per cent reduction in wildlife populations. These populations have been hunted to near extinction in the quest for poaching to amass funds for war. Even after decades since the war ended and dedicated conservation efforts, Gorongosa's wildlife population has not been revived.
Published in: Deccan Herald
To read the full article, please click here