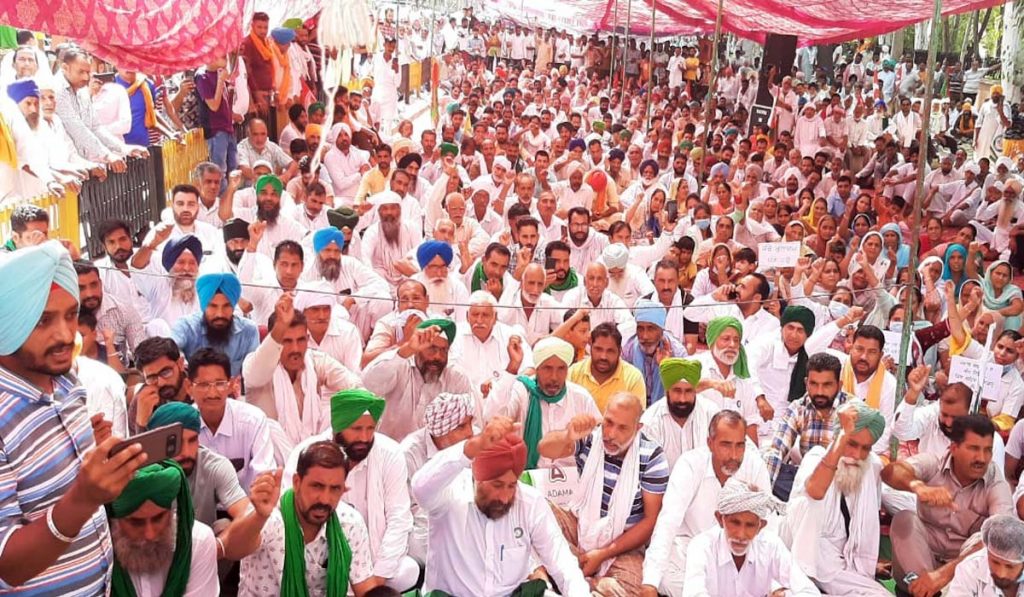 The Union government's decision to repeal the three controversial farm laws depicts the power and win of peoples' voices rooted in democratic principles over an authoritarian government and its policies, says the author.
Author
Geeta Sinha, Assistant Professor, Jindal School of Government and Public Policy, O.P. Jindal Global University, Sonipat, Haryana, India.
Summary
The recent repeal of the farm laws by the central government sets an example that re-assures the power in people's voices entrusted in democratic values, processes, and practices. It is a win to celebrate and remember that such authoritarian governance and policies can be overthrown with people's solidarity, vision, perseverance, and resilience.
In India, the farmers and their families protested for more than a year. The protests and demonstrations were against the government's new farm laws that they perceived would ruin their vital source of livelihood and living. These new farm laws inflicted unhappiness, insecurity, the scope for land grabs by big business giants, and fear of indebtedness amongst farmers and families.
Moreover, the government did not fail to accuse and label the movement with foreign infiltrations, police complaints, income tax raids, arrests, internet blockage, inscribed them as anti-nationals, and so on. This does not end here- around 800 farmers sacrificed their lives during this protest.
The farmers' ability to decode the new farm laws which they believed were the result of neoliberal policies of an authoritarian government was central to their protest that demanded the repeal of the farm laws.
Published in: South Asia Times
To read the full article, please click here.