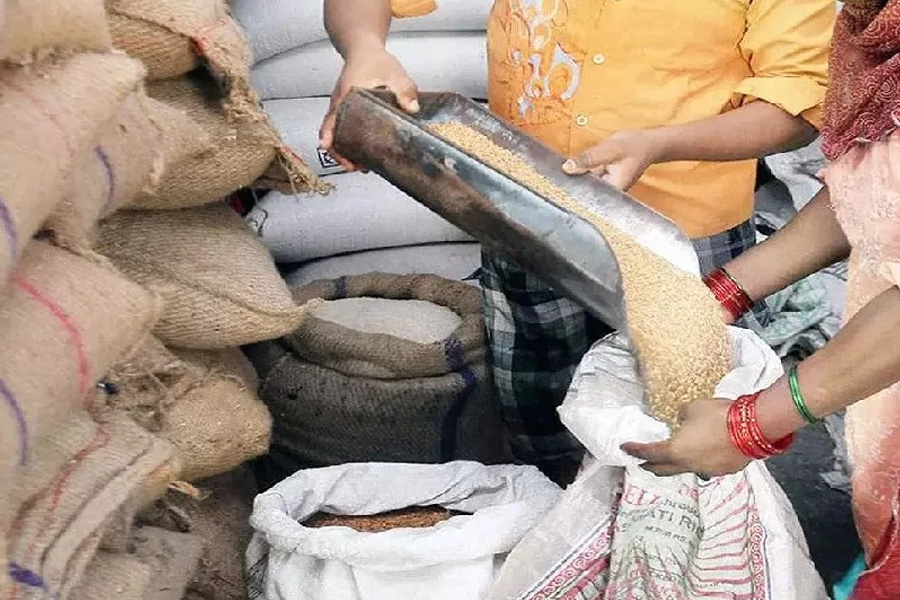 The announcement to extend the scheme by another year now may come across as a probable move indicating the Modi Government's continuance in employing this as part of BJP's 2024 Lok Sabha plan.
Author
Deepanshu Mohan, Associate Professor of Economics and Director, Centre for New Economics Studies (CNES), Jindal School of Liberal Arts and Humanities, O.P. Jindal Global University, Sonipat, Haryana, India.
Summary
India's Foreign Minister Jaishankar tweeted a critical cabinet announcement of the Modi government that may have little to do with India's foreign policy, but probably a lot with domestic affairs and the BJP's 2024 Lok Sabha campaign.
The government has decided to make free food grains available to more than 800 million beneficiaries till December 2023 under the National Food Security Act(NFSA). It will also spend two trillion rupees (USD 24.2 billion) more on the scheme.
The Union government's decision to provide free ration as part of FSA was first undertaken during the later part of 2020 at the heart of the Covid-induced lockdown when the poor, less privileged, and those part of the informal sector, were struggling to make their ends meet, or even afford two meals a day, largely as a result of the sufferings imposed from (an ill-conceived) nationwide, curfew-style lockdown.
Free Ration Scheme Propelled BJP's Big Win in UP
Despite multiple deadlines on the ration distribution ending, the Modi government continued to extend the scheme from 2020 in order to project its goal to 'take care' of the poor and needy throughout the pandemic.
The fiscal burden of the measure, as important as it is, maybe less relevant to deliberate on here, particularly when the policy move is solely viewed from the chronic state of poverty and its accentuation observed during Covid across India which directly impacts access to basic nutrition and food availability for the poor.
It is also fair to analyse this measure in the context of BJP's electoral campaigns in Uttar Pradesh(UP) and other states where it was fighting different assembly elections.
Published in: The Quint
To read the full article, please click here.