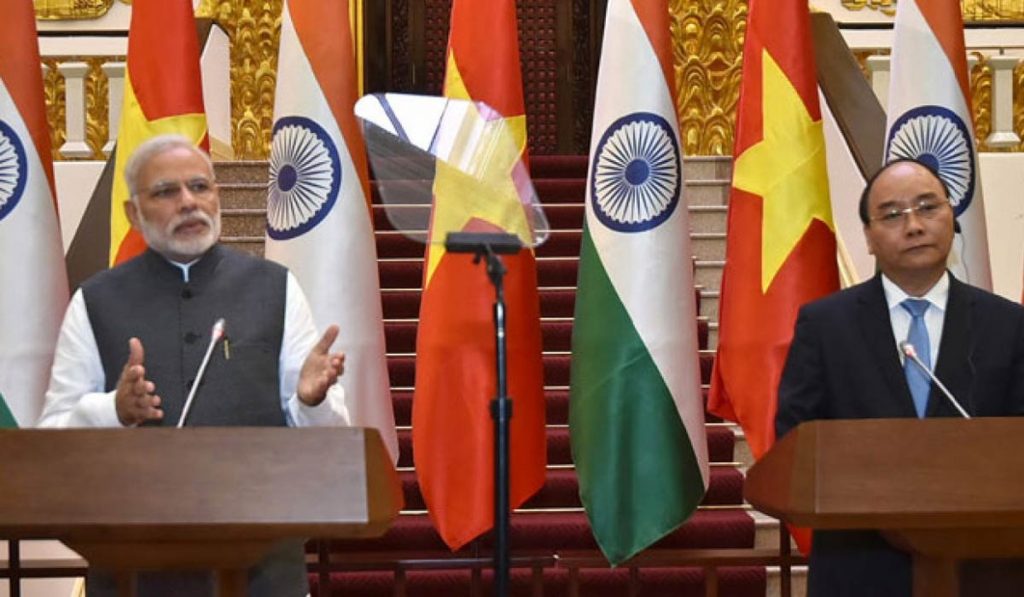 Stronger relations between India and the US makes Vietnam cautious in dealing with India, says the author.
Author
Jitendra Nath Misra, former ambassador and Distinguished Fellow at the Jindal School of International Affairs, O.P. Jindal Global University, Sonipat, Haryana, India.
Summary
India and Vietnam are thought to have a special relationship built upon a shared history and common interests. Waves of peaceful cultural migration from India, and the discovery of new land and sea routes shaped ties.
Does the modern relationship owe itself to history? What are the common interests? Is there sufficient strategic content to the relationship? Do economic links reinforce political ties? Does culture matter?
Vietnam's close ties to India
According to a 2021 poll by the ISEAS Yusof Ishak Institute, while 50.3 percent of respondents from the ASEAN countries had little to no confidence in India, 31.4 percent of Vietnamese did.
After Myanmar, 29.1 percent of Vietnamese had the confidence that India would "do the right thing" to contribute to global peace, security, prosperity, and governance. Overall confidence in India was at 19.8 percent and only 16.5 percent for China.
A Pew Research Centre survey in 2015 found that 66 percent of Vietnamese viewed India favourably, while only 19 percent had a favourable view of China. Fifty-six percent of Vietnamese had confidence that Prime Minister Narendra Modi "would do the right thing regarding world affairs," while only 20 percent had a similar belief in President Xi Jinping.
However, such endorsement needs qualification. For example, as India failed to supply the Covishield vaccine that Vietnam had approved in January 2021, Vietnam procured China's Sinopharm vaccine in June.
Published in: Observer Research Foundation
To read the full article, please click here.