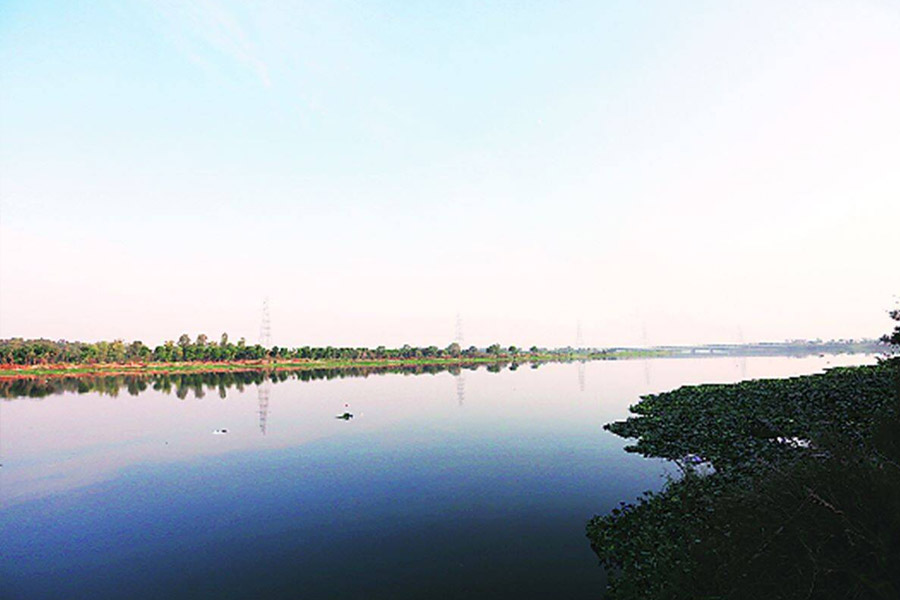 When deployed for floodplain reclamation and river restoration in cities, biodiversity parks are an excellent tool for promoting urban sustainability, say the authors.
Authors
Govind Singh, Associate Professor, Jindal School of Environment & Sustainability, O.P. Jindal Global University, Sonipat, Haryana, India.
Armin Rosencranz, Professor and Dean, Jindal School of Environment & Sustainability, O.P. Jindal Global University, Sonipat, Haryana, India.
Summary
Rivers are natural waterways that carry with them water, nutrients and biodiversity. All ancient civilizations arose on the banks of rivers; some of the largest cities today exist along riverbanks. The relationship between rivers and cities is old, and in recent years, it has taken a turn for the worse. The populations of cities, especially in developing countries like India, is ever-increasing.
Rivers adjoining these cities are seen as water providers at best, and channels for carrying sewage at worst. Urban river floodplains have also been affected by this changing relationship. The floodplain areas in most cities are either modified as real estate or have become highly degraded ecosystems due to sewage outfall and encroachments.
Water volume, quality, and floodplain areas in the urban stretches of rivers are rapidly consumed by the ever-expanding cities. The urban stretches of rivers are also the most polluted. As an example, the small 22-km stretch of the Yamuna in Delhi accounts for only 2% of the river's length but contributes 80% of the total pollution load.
This necessitates the rejuvenation of urban stretches of rivers, especially in case of megacities where the rivers are most affected. An order by the principal bench of the National Green Tribunal (NGT) in December 2019 paved the way for doing exactly that. In its order, the NGT has maintained that river floodplains must be managed by the forest department.
To enable this transition, the NGT directed the Central Pollution Control Board (CPCB) and the Ministry of Environment, Forest and Climate Change (MoEFCC) to develop guidelines for setting up biodiversity parks along rivers in India. A biodiversity park can be defined as a park created for reviving, restoring and maintaining the local biological diversity of an area.
A biodiversity park is a novel concept that can help transform and restore urban river floodplains. The Yamuna Biodiversity Project, a pilot set up some years ago, has since helped revive the ecosystem services of the river floodplain in the northern stretch of the river in Delhi.
Published in: Deccan Herald
To read the full article, please click here.