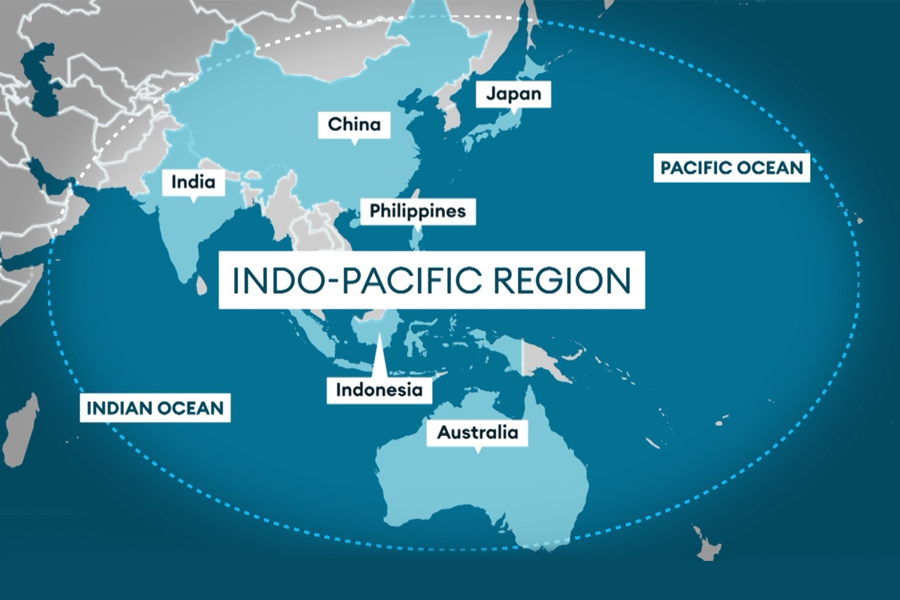 With the growing scepticism towards China and the growing prowess of QUAD, India should assert its centrality by extending its developmental help towards its Indian Ocean littorals, says the author.
Author
Arun Teja Polcumpally, Centre for Security Studies, Jindal School of International Affairs, O.P. Jindal Global University, Sonipat, Haryana, India.
Summary
In the narratives of international relations, the term 'great game' has been used to describe those events that have drawn the great powers into the conflict.
In the 21st century, the region which is the confluence of the Indian Ocean and the Pacific Ocean is considered to be the arena of another 'Great Game' involving the US, China, EU, Russia, India, Japan, and Australia (Jaishankar, 2020, p. 182).
This region is increasingly being referred as Indo- Pacific region. In this essay, we shall understand the significance of the Indo – Pacific region from the perspective of India.
Who would be a better person than the external affairs minister to explain India's stance? We shall analytically discuss the insights and understanding of Subramanian Jaishankar from his recently released book 'The India Way.'
Published in: Modern Diplomacy
To read the full article, please click here.