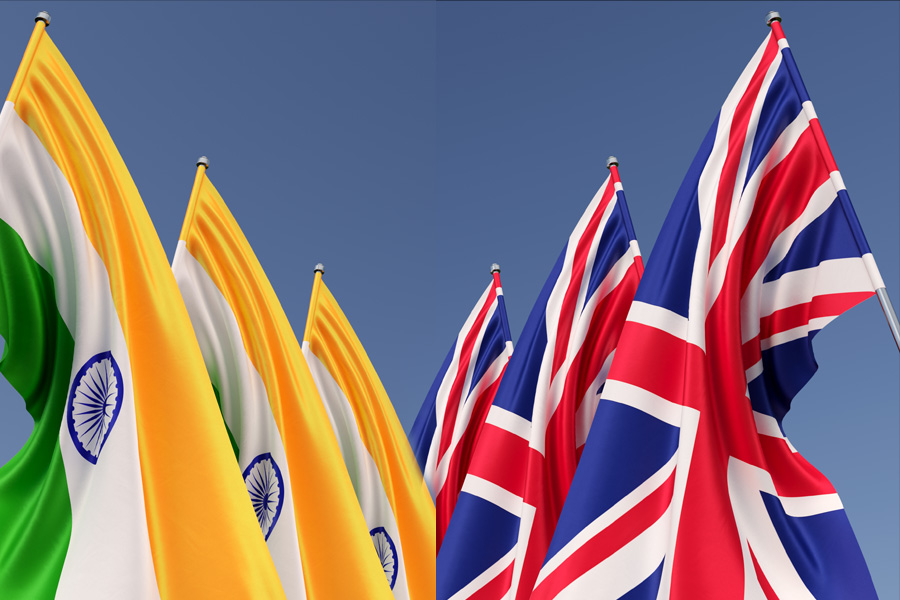 The UK's Indo-Pacific strategy should not replicate the security role played by the United States and India, and instead must focus on its relative strengths in diplomacy, coalition building, and international governance, says the author.
Author
Mohanasakthivel J, Academic Tutor & TRIP Fellow, Jindal School of International Affairs, O.P. Jindal Global University, Sonipat, Haryana, India. 
Summary
In March 2021, the UK Government published the Integrated Review (IR) of Security, Defence, Development and Foreign Policy, a landmark policy document defining Britain's international role in the aftermath of the UK's departure from the European Union.
This is the first time the UK has formally outlined its Global Britain plan—the term was frequently used following Brexit but lacked clear objectives and priorities.
The Integrated Review places UK-India relations within the context of Britain's Indo-Pacific tilt and demonstrates significant attention to the relationship. Repeated references to India and a two-paragraph section devoted to the relationship highlight the potential for cooperation in economic, scientific, and technological domains.
India and the United Kingdom have also elevated their bilateral relationship to a "Comprehensive Strategic Partnership", agreeing on a "2030 Roadmap" for strengthening ties in areas such as health, climate change, trade, education, science and technology, and defense.
However, as a result of Russia's invasion of Ukraine, economic recovery from the pandemic, soaring inflation, and the refugee crisis, the UK's capacity to deepen engagement with India and play a key role in the Indo-Pacific is severely limited. While the UK is capable of carving out a measured role in Asia, it has little capacity to serve as a major security provider in the Indo-Pacific.
Attempting to do so may also risk diluting Britain's role as the leading contributor to Euro-Atlantic security. While the UK's Indo-Pacific tilt and emphasis on cyber, space, defense, and other areas are symbolic of the UK's ambition, in reality the UK will remain most capable of addressing European security threats.
Published in: South Asian Voices
To read the full article, please click here.