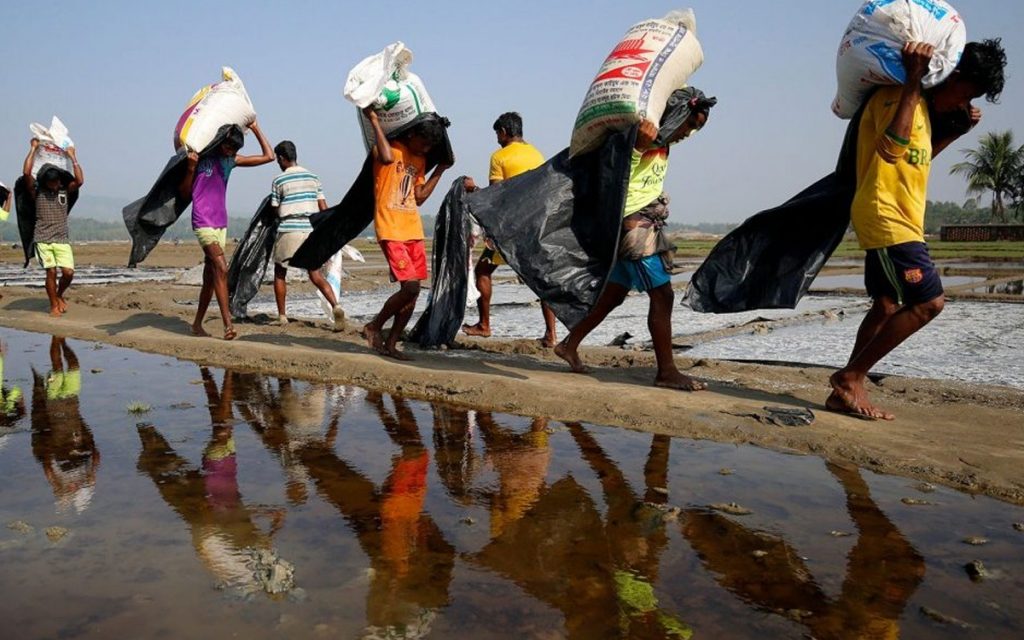 The scale and scope of their oppression highlights the importance of international justice initiatives for the Rohingya people, dubbed by the UN Secretary General as "the most persecuted minority in the world."
Author
Saumya Uma, Professor, Jindal Global Law School, O. P. Jindal Global University, Sonipat, Haryana, India.
Summary
The situation faced by the Rohingya is once again in the spotlight with the Bangladesh government reportedly commencing the COVID vaccination drive for Rohingya refugees on one hand and the Indian government terming them " a threat to national security" on the other. Last month, the Human Rights Watch minced no words in asking the Indian government to release the detained asylum seekers.
The scale of atrocities perpetrated by Myanmar's brutally oppressive military dictatorship on the Rohingya for decades is well known. The Rohingya were termed by the UN Secretary General as the most persecuted minority in the world. The long-standing discrimination against the Rohingya, in law and policy as well as in practice, including a denial of citizenship and violations of their civil, political, social, economic and cultural rights, has been detailed elsewhere. Since the military crackdown in the Rakhine state of Myanmar in 2016 and 2017, the Rohingya have been subjected to brutal forms of violence, including torture, persecution, extra-judicial killings and deportation. A UN Fact finding mission further documented various forms of sexual and gender based violence and observed that Myanmar's military was using the same to terrorise and punish ethnic minorities. 
As stateless persons who have either fled from Myanmar or live in the country under heightened repression and with a subordinate status, there is little hope for Rohingya of seeking justice and accountability against the military officials, who have perpetrated heinous crimes, from the courts in Myanmar. It is in this context that international justice initiatives for the Rohingya people gain significance.
Three initiatives for international justice
The Rohingya situation led to two international initiatives and one domestic initiative in 2019. On July 4, 2019, the erstwhile prosecutor of the International Criminal Court (ICC) – Fatou Bensouda – made a request to a pre-trial chamber of the ICC to authorise the commencement of an investigation into alleged crimes committed within the ICC's jurisdiction.
The ICC was created in 1998 through the Rome Statute of the International Criminal Court, in order to prosecute individuals committing the most serious crimes under international law – war crimes, crimes against humanity, genocide and aggression. 
In a separate initiative in November, 2019, the Gambia filed a petition in the International Court of Justice (ICJ) on behalf of the Organisation of Islamic Cooperation (OIC), alleging the commission of genocide by Myanmar's military officials and seeking legal recourse for ending the genocide, punishing the perpetrators and preserving evidence of the same.
Published in: The Wire
(This is the third in a series of articles on the International Criminal Court (ICC). The Rome Statute creating the ICC entered into force on July 1, 2002 and the court is now in its 20th year. To mark the occasion, The Wire is publishing a series of articles evaluating its performance over the past two decades. See also: Part 1 (Afghanistan)| Part 2 (Powerful states staying above the law))
To read the full article, please click here