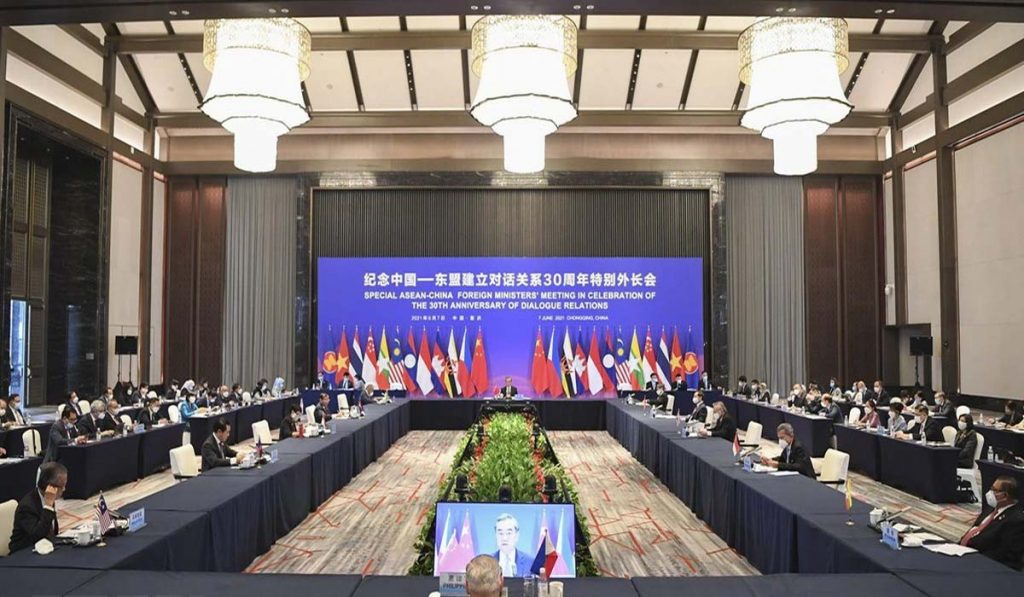 The consensus-based model adopted by ASEAN for making decisions has led to the exposure of the inherent differences present between the members, say the authors.
Authors
Harsh Mahaseth, Lecturer and PhD candidate, Jindal Global Law School, and a senior research analyst, Nehginpao Kipgen Center for Southeast Asian Studies, O.P. Jindal Global University, Sonipat, Haryana, India.
Karthik Subramaniam, an undergraduate student at NALSAR University of Law, Hyderabad, Telangana, India.
Summary
The Association of Southeast Asian Nations (ASEAN) was established on the August 8, 1967 with five countries, namely, Malaysia, Thailand, Singapore, Philippines, and Indonesia. Over the years, ASEAN added five other nations; Myanmar, Brunei, Cambodia, Vietnam, and Laos, with the aim of creating a regional intergovernmental organisation which promotes intergovernmental collaboration and cooperation, and facilitates economic, political, socio-cultural, educational, military and security integration among its members.
The initial declaration signed between the founding members was a simply worded document containing merely five articles, affirming the establishment of the organisation while stating its names and purposes.
While ASEAN has made notable progress toward economic integration and free trade in the region, the credibility of the organisation has been affected due to its inability in dealing with regional issues and situations that have cropped up.
With extreme emphasis dedicated towards consultation, consensus, and non-interference, the adoption of policies that have been the "lowest common denominator" between the nations has impeded the institution-building efforts of ASEAN.
Since its establishment, ASEAN has conducted thousands of meetings which have culminated with the creation with a variety of agreements. While agreements have been reached, the lack of any clear nomenclature, and the lack of definition provided to nomenclatures such as "ASEAN Instruments" has affected the implementation of such instruments, leading to the creation of what can be termed as "soft law", and not "hard law".
Published in: Hindustan Times
To read the full article, please click here.