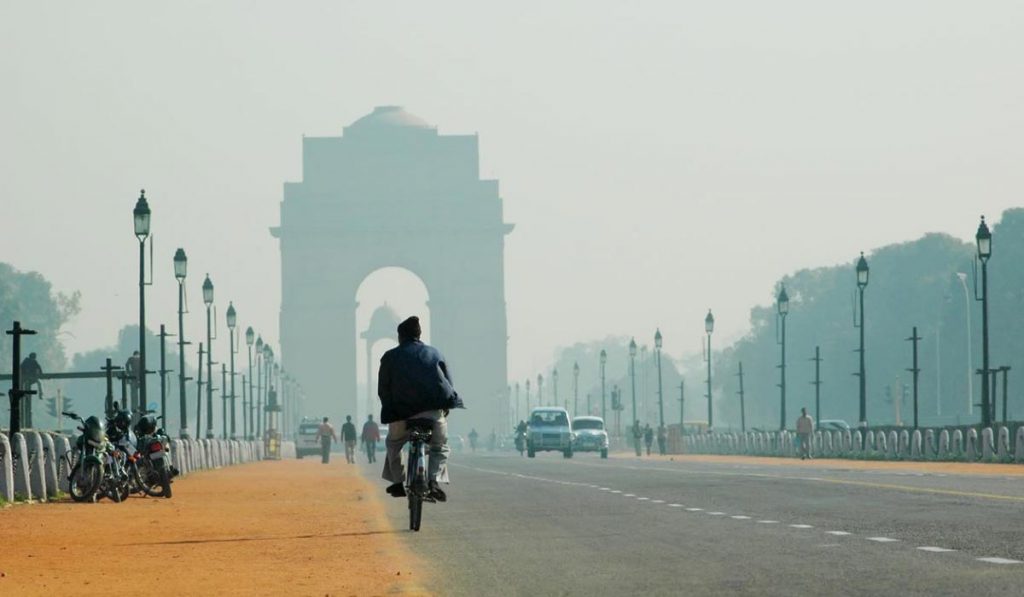 The construction industry — which has failed to comply with environmental laws – and the transport sector are other major contributors to air pollution in Delhi.
Author
Tarini Mehta, Associate Professor and Assistant Dean of Student Affairs, Jindal School of Environment and Sustainability, O.P. Jindal Global University, Sonipat, Haryana, India.
Summary
The construction industry fails to comply with environmental laws and the administration fails to ensure compliance. The transport sector is another major contributor to air pollution in the city. Research has found that it is the cause of 28 per cent of all PM 2.5 emissions and 80 per cent of nitrogen oxides and carbon monoxide in Delhi's air.
Another winter is upon us and with it once again toxic smog descends across India's capital. Over the last few weeks, Delhi's air pollution levels fluctuated between the 'very poor' and 'severe' categories. This is a scenario that repeats every year. Yet the administration fails to put sufficient effort into designing and implementing sustainable solutions.
As Delhi's winter smog worsens, crop stubble burning gets the most blame. However, the rising levels of air pollution in the capital are caused by a number of factors – vehicular emissions, pollution from industry and large-scale construction activities are some of them. All the causes need to be addressed by the government if the city's air is to become healthier.
The national capital region has the highest number of small-scale industries in India. Studies have found that industrial pollution adds as much as 19 per cent to the poor air quality. An assessment made by the Central Pollution Control Board reveals that industrial clusters in and around the city such as Wazirpur, Anand Parbat, Okhla and Naraina, are the second most polluted in India.
In the outskirts of the National Capital Region, one also finds more than 300 brick kilns. Their emissions rise during the winter months as well. Then there is the unsustainable construction activity taking place in the capital. The Delhi Pollution Control Committee reports that 30 per cent of the air pollution in Delhi is a result of dust arising from construction sites.
Published in: The Statesman
To read the full article, please click here