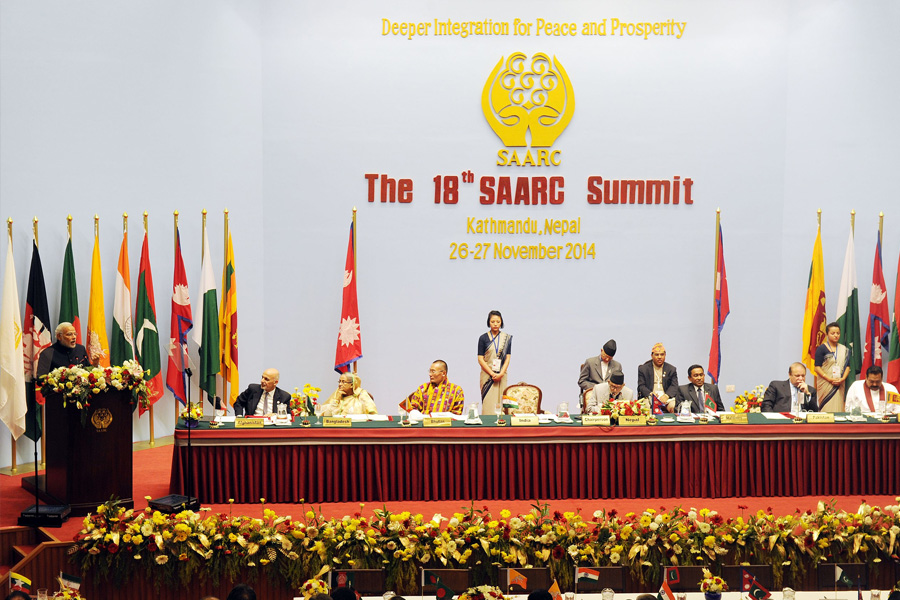 As increasing climate risks poise nations for increased disaster risks and calamities, there is a need to develop considerable awareness and regional cooperation among the developing nations.
Authors
Harsh Mahaseth, Assistant Professor at Jindal Global Law School, and a Senior Research Analyst at the Nehginpao Kipgen Center for Southeast Asian Studies, Jindal School of International Affairs, O.P. Jindal Global University, Sonipat, Haryana, India.
Nishtha Gupta, Law student at NALSAR University of Law, Hyderabad, Telangana India.
Summary
International cooperation and multilateralism have become indispensable tools in an increasingly complex world. South Asia, a region abundant and lank is defined by its geography and culture, demanding regional coordination and cooperation to address insecurities while building capacities.
It comprises eight culturally copious nations, each with its own political ideology, social beanfeasts and economic identity. Susceptibility and vulnerability to natural disasters is another mutuality among these nations, predictions being over 246 million south Asians at risk only from cyclones.
Yet, disaster response in these regions has been reactive rather than proactive. Disaster response teams, funding and resource accumulation begins only close on heels to the disaster. Wary of this constant lackadaisical attitude, the countries drafted the SAARC Rapid Response to Disasters Agreement aimed at building a regional disaster management mechanism to substantially reduce the harm caused by such calamities to populace and resources.
It seeks to professionalise disaster management and strengthen response systems. The preamble of the agreement also seeks to promote cooperation and coordinated approach towards providing humanitarian assistance to member nations.
Published in: Modern Diplomacy
To read the full article, please click here.