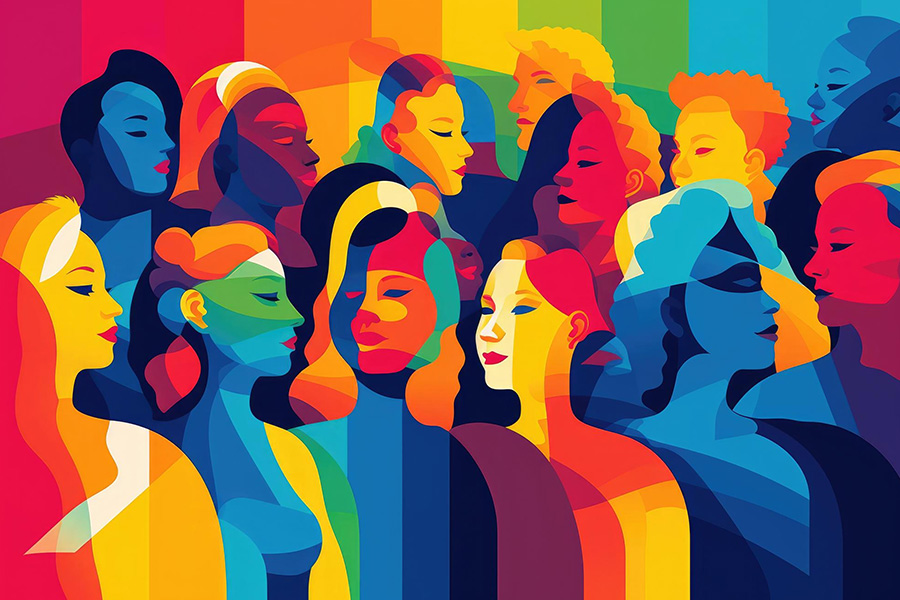 Legalising same-sex marriage will provide greater social acceptance, along with crucial medical and financial rights granted by a marriage certificate.
Authors
Shreya Sharma, PhD scholar, Indian Institute of Management Ahmedabad; Lecturer Jindal Global Business School, O.P. Jindal Global University, Sonipat, Haryana, India.
Karan Babbar, Assistant Professor, Jindal Global Business School, O.P. Jindal Global University, Sonipat, Haryana, India.
Summary
On 18 April 2023, the Indian Supreme Court began hearing arguments in favour of marriage equality from members of the LGBTQ+ community. In what is being called an issue of 'seminal' importance for the country, this debate has arguments from both sides, including whether the judiciary should have any role in the matter at all.
Participants take part in Delhi Queer Pride March, an event promoting gay, lesbian, bisexual and transgender rights, in New Delhi, India, 8 January 2023 (Photo: Reuters/Adnan Abidi)
Following the decriminalisation of homosexuality in 2018, several writ petitions seeking legal recognition for same-sex marriage were filed at the Supreme Court and the High Courts of Delhi and Kerala. These pleas sought to challenge the 1955 Hindu Marriage Act, 1969 Foreign Marriage Act and 1954 Special Marriage Act.
Since the case for marriage equality involves a 'substantial question of law pertaining to the interpretation of the constitution' and will have a 'huge bearing on society', the Supreme Court appointed five judges to a constitutional bench, led by Chief Justice of India DY Chandrachud.
There is little political support for same-sex marriage in India. Only one political party — the Communist Party of India — has openly supported marriage equality. While Supriya Sule from the Nationalist Congress Party (NCP) introduced a similar bill in the past, an official announcement from the NCP on this issue has not been made yet.
Political leaders like Brinda Karat, formerly from the Communist Party of India (Marxist), and Shashi Tharoor and Manish Tewari from the Indian National Congress (INC) have endorsed same-sex marriage, but official statements from their parties are still due. Though INC has been a vocal supporter of the community's rights in the past, its silence on this issue is concerning.
Published in: East Asia Forum
To read the full article, please click here.