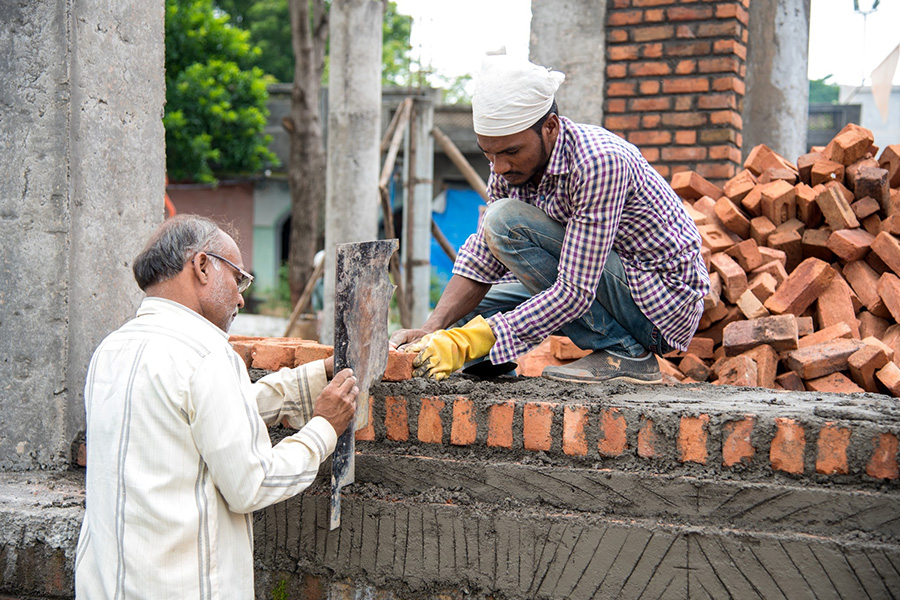 The results showed that distress was high and quality of community life indicated a below moderate level.
Authors
Sudhir Babu Sriramalu, Assistant Professor, Jindal School of Psychology and Counselling, O.P. Jindal Global University, Sonepat, Haryana, India.
Aravind Raj Elangovan, Department of Psychiatric Social Work, National Institute of Mental Health and Neurosciences, Bengaluru, Karnataka, India.
Sadananda Reddy Annapally, Department of Psychology, School of Social Sciences/Psychology, Christ (Deemed to be University), Bengaluru, Karnataka, India.
Raju Birudu, 4Department of Social Work, CMR University, Bengaluru, Karnataka, India.
Govindappa Lakshmana​, Department of Social Work, Central University of Karnataka, School of Social and Behavioral Sciences, Gulbarga, Karnataka, India.
Summary
The objectives of this study are to elicit sociodemographic details, assess the level of psychological distress, and measure the quality of community life (QoCL) of migratory construction workers.
Materials and Methods:
A cross-sectional research design and survey method of sampling was followed. The semi-structured interview schedule, self-reporting questionnaire, and QoCL scale were used as measures for the study.
Results:
Out of 75 respondents, 37 (49.3%) did not have formal education, 38 (50.7%) have migrated for less than a month duration, 33 (44.0%) respondents migrated with their families. The mean age of respondents was 32.03 ± 9.82 years. About 48 (64.0%) were identified as potential respondents for psychosocial care and female respondents (M = 12.90 ± 4.03, t = −3.03, P < 0.003) have higher distress than males (M = 9.50 ± 4.56, t = −3.03, P < 0.003) ones. Overall, QoCL indicated a below moderate (59.08 ± 8.31) level.
Conclusion:
The distress was high and QoCL indicated a below moderate level. Intersectoral and community mental health services were required to enhance QoCL and reduce distress among migratory construction workers.
Published in: Journal of Neurosciences in Rural Practice
To read the full article, please click here.