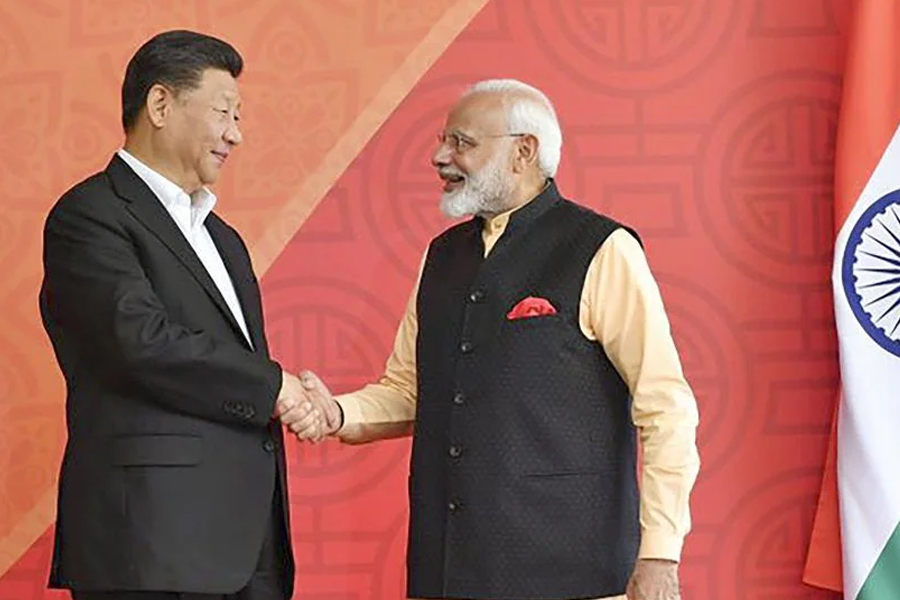 Doesn't Modi's approach have a marked affinity with the dichotomy that ordinary people in India exhibit between their word and deed with respect to China?
Author
Jagdish Batra, Professor of English, O.P. Jindal Global University, Sonipat, Haryana, India.
Summary
Prime Minister Narendra Modi has been trolled for shaking hands with Xi Jinping at the G-20 summit in Bali, Indonesia. The telecast of the brief encounter showed Xi extending hand to which, Modi, coming from a distance reciprocated rather heartily. After this, Modi did talk for a few seconds while Xi nodded briefly before turning his head to the interpreter, and that was the end of the video clip.
Coming as the video did alongside Modi's warm exchange of pleasantries with President Joe Biden and other world leaders, it seemed to present a stark contrast that sought to lower P.M. Modi's stature. The viewers had varied opinions though the opposition parties were unsparing in their attack on what they felt was unwelcome approach to Xi. They would have been more satisfied if Modi had done what he did at the SCO summit in Samarkand — maintaining distance, or if encountered, show a stern eye!
Modi's hello reminded some of the past dialogues he had with Xi, during the visits to each other's country by the two leaders. While one such visit by Modi in 2018 to Wuhan was successful in cooling tempers post-Doklam and resolving the issue, the entire exchange ended up with the Chinese aggression in Galwan. It was a repeat of the Zhou Enlai- Nehru exchanges before the 1962 Chinese aggression.
The situation on the LAC is still tense with hectic activity on to build infrastructure in order to match the Chinese position, which has compelled India to spend huge funds on logistics, infrastructure and employment of a large number of troops there.
Published in: The Times of India
To read the full article, please click here.