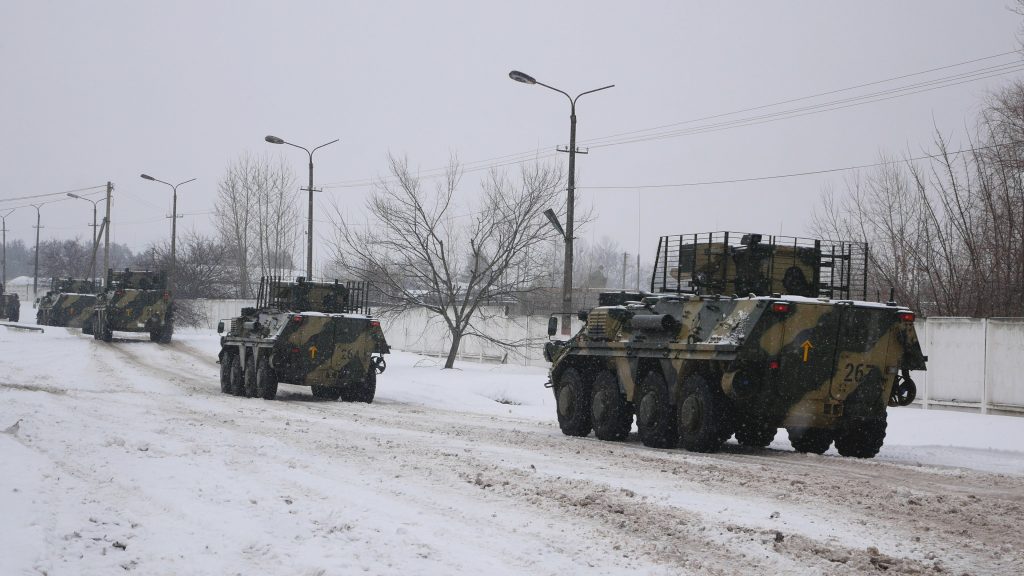 Developments in eastern Europe are unfortunate, but the best India could do there is advocate a negotiated diplomatic settlement, says the author.
Author
Sreeram Chaulia, Professor and Dean, Jindal School of International Affairs (JSIA), O.P. Jindal Global University, Sonipat, Haryana.
Summary
As tensions between Russia and the West over Ukraine escalate to levels not seen since the Cold War, India has walked a diplomatic tightrope. Western officials and analysts have sought to rope India in as part of a unified worldwide opposition to Russia's large-scale military mobilization and incursions into Ukraine.
But India has stuck to a calculated stance based on its independent assessment and equations with parties to the raging conflict in former Soviet spaces.
This, in turn, has generated Western laments that India has abandoned principles and values and is condoning Russian President Vladmir Putin's blatant attempt to rebuild the Soviet or czarist empire through brute force.
At the Munich security conference on 19 February, External Affairs Minister S. Jaishankar was asked why India keeps pointing fingers at China's violation of the sovereignty of smaller countries in the Indo-Pacific, but has not denounced Russia's intimidation and meddling in Europe.
Published in: Mint
To read the full article, please click here.