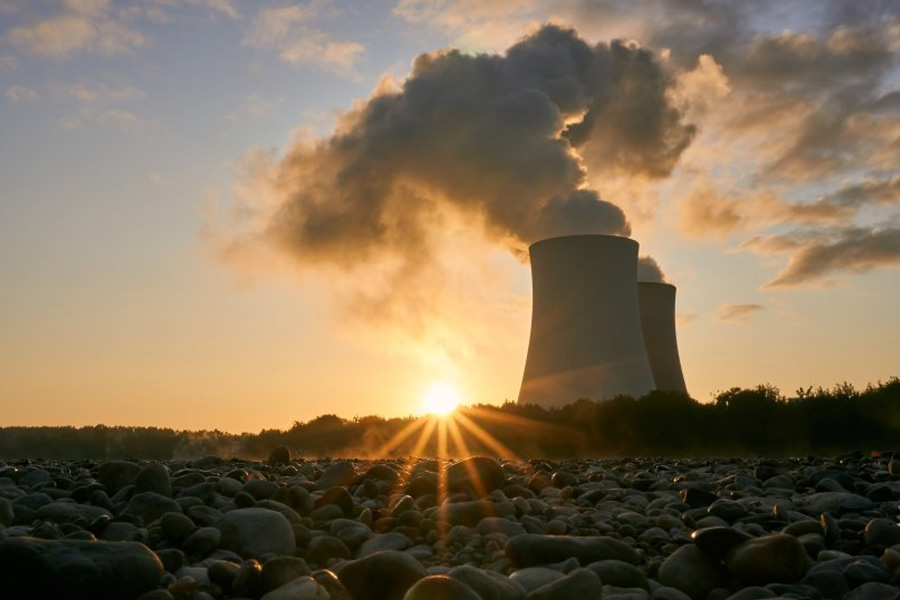 Nuclear energy is at present the cheapest and carbon neutral alternative to fossil fuel based thermal power.
Author
Abhiroop Chowdhury, Professor, Jindal School of Environment and Sustainability, O.P. Jindal Global University, Sonipat, Haryana, India.
Summary
In October 2021, India pledged to achieve a 'net zero' emission target by 2070 at the global platform of United Nations Climate Change Conference, Glasgow (COP 26). To achieve this target, India needs to sharply cut down on its coal based thermal power plants that are responsible for 75 percent of the country's total power output. 85 percent of the thermal plants depend on burning coal for power generation which accounts for 80 percent of industrial emissions of sulfur- and nitrous-oxides.
This is not an encouraging scenario from the perspective of the carbon neutrality pledge. These gases contribute to a majority of air pollutants along with particulate matter of 2.5-micron diameters (PM2.5) which is also a byproduct of coal burning. As per the World Bank Report of 2019, around 1.4 billion people (100 percent of India's population) are exposed to unhealthy concentrations of PM2.5.
One of the major concerns faced by India is the economic fluctuations in the global coal market. Power shortages because of low coal inventories have been a constant issue since the last few years. During September- October 2021, this crisis was acute, owing to the impact of the geopolitical tensions centered around the AUKUS deal. Australia, US, and UK entered in a tripartite defense partnership to augment Australia's defense capability by transferring nuclear powered submarine building technology.
This deal impacted the geopolitical balance between the US, China and its allies in Southeast Asia and the Pacific. Australia was the largest supplier of coal to China accounting for around 8.68 million tonnes supply in July 2020. Since 2020, the Chinese ban on Australian imports has made Indonesian coal costlier in the international market. India would previously buy thermal grade coal from international markets during the monsoon months, as most of the nation's open cast coal mines get submerged, making mining difficult and the sudden hike in coal around 2021 due to AUKUS, was alarming for the thermal power sector.
Published in: Financial Express
To read the full article, please click here.