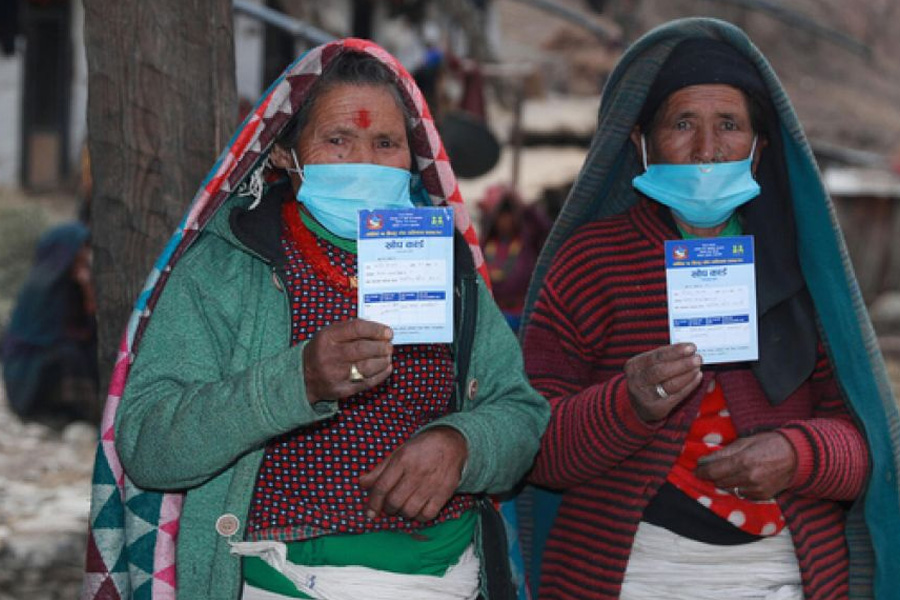 The citizens of Nepal suffered twice, first through the pandemic and then through government apathy, say the authors.
Authors
Harsh Mahaseth, Assistant Professor at Jindal Global Law School, and a Senior Research Analyst at the Nehginpao Kipgen Center for Southeast Asian Studies, Jindal School of International Affairs, O.P. Jindal Global University, Sonipat, Haryana, India.
Vibhuti Mittal, Law student at Dharmashastra National Law University, Jabalpur, Madhya Pradesh, India.
Summary
The first case of Covid-19 in Nepal was confirmed on Jan. 23, 2020. Since then, Nepal has seen the worst health crisis, the change of governments, and the failure of policies. The former government had put in the first lockdown in April 2020 with impediments to the transmission of the virus in the country, which followed further policy measures in the coming months.
However, the pandemic was not the only crisis that the citizens of Nepal faced. During the peak of waves and lack of resources, the government of Nepal received Covid funds from various countries and organizations around the world.
However, the real challenge lied in utilizing the funds appropriately and rising above the corruption and internal political and economic tussle in the country.
The fear of misappropriation of Covid funds by the Nepal Government can be traced back to the socio-economic crisis which Nepal faced during the 2015 Earthquake.
Nepal had received over $4 billion USD of donations as a humanitarian response to the destruction caused by the earthquake and yet the allegations of inefficiency, corruption, marginalization of communities and violation of human rights plagued the recovery of Nepal.
With the history of mismanagement and crises, just as the infrastructural facilities, the political crisis and the economy progressed on the path of recovery, the pandemic hit the country in the worst possible way.
Aid Sent to Nepal
With the advent of the first wave, Nepal received the approval of $29 million USD from the World Bank as a part of the 'COVID-19 Emergency Response and Health Systems Preparedness Project'. Further, the European Union provided an aid package of 75 million Euros to Nepal in April 2020 and the IMF approved the disbursement of $214 million USD under the Rapid Credit Facility as an emergency financial help to Nepal in May 2020.
These funds were provided to Nepal during the first wave. Even though the funds were provided, the healthcare system was still trembling and people faced a lack of oxygen, hospital beds, and other essentials with no response from the government. The citizens of Nepal suffered twice, first through the pandemic and then through government apathy.
Published in: The Geopolitics
To read the full article, please click here.