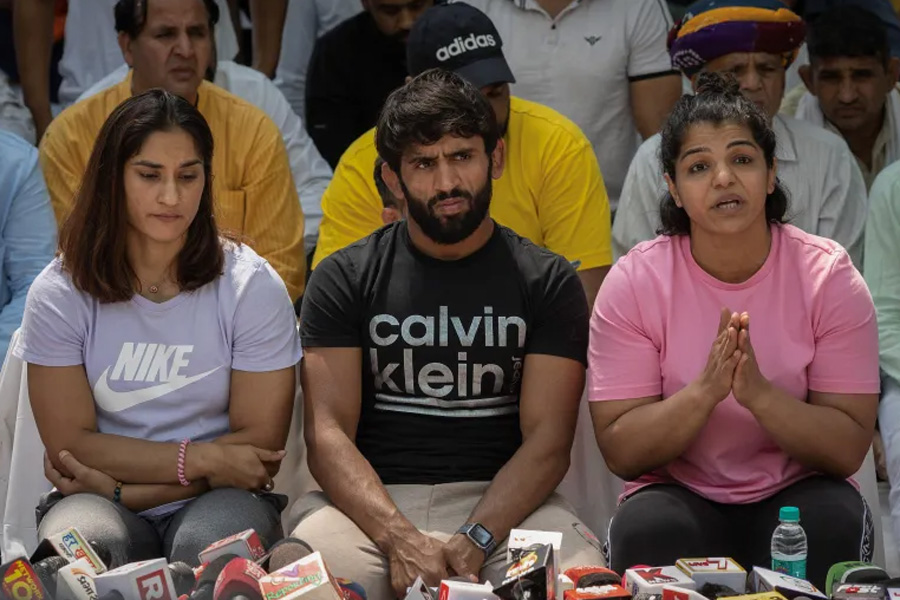 The Bharatiya Janata Party now seems more retrograde as a regime than any khap panchayat.
Author
Shiv Visvanathan, Professor, Jindal Global Law School, O.P. Jindal Global University, Sonipat, Haryana, India.
Summary
Sometimes, news becomes more than bites of information, or a banal statistic. News grows into a fable — like when politics, instead of being a part of the media, becomes a part of the folklore. The wrestlers' protest against sexual harassment is one such story, and it has not found the right storyteller.
There is something remarkable about the struggle to which the media has almost been indifferent. As the story unfolds, one sees two models of politics being enacted. The first is the sense of democracy as folklore. Here democracy is not in uniform, and unfolds spontaneously. Sakshi Malik, Bajrang Punia, and Vinesh Phogat and their supporters bring a dignity to protest; a non-violence you do not associate with the stereotype of the wrestler.
In fact, what one sees is an inversion of stereotypes. The stereotype of the wrestler as violent and lumpen gives way to a democratic inventiveness. It is the wrestler who wages a feminist battle with the bureaucracy. The protest literally choreographs democracy as Mallik re-enacts the Satyagrahi. There is no parade of pompous intentions, just a statement of conviction. The irony emerges as the non-violent wrestlers are subject to police violence. An Alice in Wonderland suddenly turns Kafkaesque.
The contrast is stark. The wrestlers understand that justice and fairness are part of the sporting instinct. The sense of it is intuitive, and not politically formal. It is moral but without the paraphernalia of rituals. As Prime Minister Narendra Modi inaugurates the new Parliament building, this panchayat of wrestlers enacts a direct democracy.
Published in: Deccan Herald
To read the full article, please click here.